The Best Lightweight Shoes for Men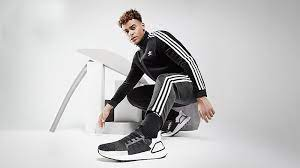 Every man's wardrobe should have at least a pair of shoes that match his style. Ideally, you should only own shoes that feel comfortable on your feet. Lightweight shoes for men specifically can maximize comfort and enhance all-day wearability.
In this article, we'll talk about why men should invest in lightweight shoes. Plus, we'll share a detailed buying guide for the best lightweight men's shoes on the market today.
Why Do Men Need Lightweight Shoes?
One of the biggest benefits of lightweight shoes is that they help keep your feet aerated for an easy walking experience. These types of shoes offer the proper support while letting you refocus your energy on walking or running.
Some of the features that help support your feet include cushioned insoles, arch support, and high-quality midsoles. Basically, the softer and thicker such materials are the better for optimal support.
Now that we know why men need lightweight shoes, let's talk about what options are out there.
1. Vessi CityScape Sneakers
Our front runner for the best lightweight shoes for men is the Vessi Men's CityScape Sneaker. The outer build is made with their patented Dyma-Tex membrane which is light, breathable, and waterproof.
These shoes are lightweight thanks to the materials used to construct the sole, a porous EVA that helps cushion your footsteps. These shoes are also slip-resistant thanks to that same sole and the type of grip designed used to steady walking in any conditions.
Besides being the lightest shoes on our list, the Vessi CityScape Sneakers also come with anti-bacterial insoles for optimal foot health.
Pros
Cozy

100% Waterproof

Breathable outer knit

Antimicrobial insole

Removable insole
Cons
Limited shipping to select countries

No half sizes
2. New Balance FuelCell Rebel v2
Our list of the best lightweight running shoes, or shoes in general, wouldn't be complete without the New Balance FuelCell Rebel v2.
Designed for runners, it offers a more energetic response than its predecessors, making it ideal for daily runs. In addition, this lightweight running men's pair is enabled by its re-engineered synthetic mesh material which saves on weight and optimizes breathability. It also comes with a FuelCell foam for a propulsive and snappy feel to help you drive forward smoothly.
These lightweight running shoes offer optimal heel support without additional weight on their soles. While in use, these running shoes also guarantee a secure fit with an efficient lace closure that ensures that laces don't get in your way as you run. In the long run, runners will get the most out of this New Balance product due to its super sturdy NDurance rubber outer sole.
Pros
Breathable outer build

Optimal arch and heel support

Durable build

Secure lace enclosure

Bouncier and comfy cushioning

Excellent grip on most surfaces
Cons
Minimal upper frame support
3. Allbirds Tree Skippers
These shoes look similar to basketball shoes, casual boat shoes, or sneakers which means they're great for basically any ocassion.
They're made with soft wool inner pads, a lightweight build, and flexible foam outer soles that save on weight. Another great aspect about these men's shoes is their compatibility with both cool and hot weather conditions.
This pair comes with a breathable knit fabric with tiny eyelets that will keep your feet aerated. They're also made with eucalyptus and merino-wool insoles for optimal moisture and temperature regulation. That said, they're not waterproof meaning they will soak in water.
Pros
Travel friendly

Removable insoles

Carbon-neutral materials

Comfortable for long walks

Versatile sole grip

Versatile to either cool or hot conditions

Durable
Cons
Not waterproof

Not great for the cold
4. Adidas Golf Tech Response
For those searching for a light golf shoe look no further than the Adidas golf product line. Unlike their running-focused lines, the Adidas Golf Tech Response is by all standards the best lightweight shoe for golfing.
They provide maximum adaptability to diverse courses with their comfortable and breathable synthetic and lightweight upper mesh. In line with other golf shoes, the Golf Tech Response comes with Traxion outsole lugs strategically shaped for maximum grip on golf lawns.
On its interior, this pair comes with a foam collar pad and mesh tongue for a comfy and secure fit. In addition, these shoes come with the traditional front lace design to further secure your feet and a lace closure to prevent them from undoing. They also come with a wide fit for added toe protection coupled with the adiTUFF design.
In terms of the midsoles, they're made with soft yet removable EVA inserts for maximum cushioning, shock absorption, and easy maintenance. However, these shoes aren't practical outside the golf lawn, similar to other golf shoes due to their grip spikes.
Pros
Breathable outer mesh

Abrasion-resistant

Wide build for feet flexibility during golfing

Green-friendly design

Customizable spikes for optimal traction

Flexible outer build
Cons
Not practical outside a golf course
5. Cole Haan Grand Crosscourt Modern Performance Sneaker
Last on our list is the Coel Haan Grand Crosscourt Modern Performance Sneaker. These shoes have a quality leather outer frame for durability, and an interior engineered with quality fabric lining as well as a cushioned footbed for a comfy fit. Their GRANDFØAM footbed design ensures all-day wearability for bouncy steps on rigid urban pavements, asphalt, and floor.
This Cole Haan product comes with a lace-up closure for an adjustable foot securing function. For a more intrinsic design and fit, this pair's outsole, lining, and insole are man-made with the signature Cole Haan lightweight mechanism.
Pros
Luxurious cushioning

Perforated leather exterior

Excellent traction

Optimal toe room

Ideal for a casual look
Cons
Factors to Consider Before Purchasing Lightweight Shoes for Men
1. Quality
As you shop for the best lightweight shoes for men, quality is the first aspect to consider. As a good example, products under the Vessi brand name feature lightweight builds that are made with quality and sturdy materials.
The brands you shop from can also determine the quality of your purchase. Here are some product brands that you should look at for your next shoe purchase:
A Vans product

A Rock product

A Brooks product

A Saucony product

An Etnies product

A Reebok product

An Armour product
2. Size
The shoe you choose should fit you properly at all times. The wrong shoe size may lead to discomfort and injuries while on the move. It's also important to remember that feet expand when it is hot so choosing a pair that will accommodate such changes is key.
Fortunately, different men's shoe brands offer a wide range of shoe sizes. Do note that sizes across different brands might vary, so be sure to keep that in mind.
3. Price
Lastly, price is another crucial factor to consider when looking for shoes. Different brands offer different prices. For instance, a DC product can have a different price from a Saucony product, yet both might be for the same style and use.