What Does SE Mean in Shoes? All You Need to Know
While shoe shopping for your favourite pair online, you may come across a few unfamiliar terms. We often overlook these terms, but they serve as a guide while purchasing. So, what does SE mean in shoes?
SE refers to Special Edition shoes. These pairs often feature one-of-a-kind designs and creative partnerships to honour special people or occasions. SE shoes are more expensive, difficult to find, and limited-edition than regular sneakers.
If you're looking for a pair with unique features but still uncommon, we recommend our Vessi shoes. Our brand offers high-quality and stylish limited-edition shoes that are unique and special. After all, our shoes are stylish, waterproof, and comfortable for everyday wear.
You can always find one to enhance your sneaker game regardless of what you are looking for while collecting sneakers. Let's get started on SE shoes, learn their characteristics, and the differences between them and limited edition shoes.
What Does SE Mean in Shoes?
Image Source: heatingwell.com
As we have mentioned, SE is short for "Special Edition." Most shoe companies debut their unique range of items on numerous festive or special occasions. Since these shoes have a special edition label, they were originally released and sold at exceptional events.
Regarding the price, SE footwear typically costs more than regular shoes since they stand for something unique and distinctive. Brands use high-quality materials to make these collections, which raises their price.
These special-edition shoes are highly valued because they represent something unique or special. They convey the significance of or connection to the day of their release. It is how shoe brands mark the event.
The purpose and significance of this event are to reflect their style and pattern. Although they are commonly mistaken for limited edition shoes, they are distinct since they have certain qualities linked to specific occasions.
Characteristics of Special Edition Shoes
What distinguishes a SE shoe from others in the line? Without glancing at the tag on the box, how can you tell if these sneakers are special editions?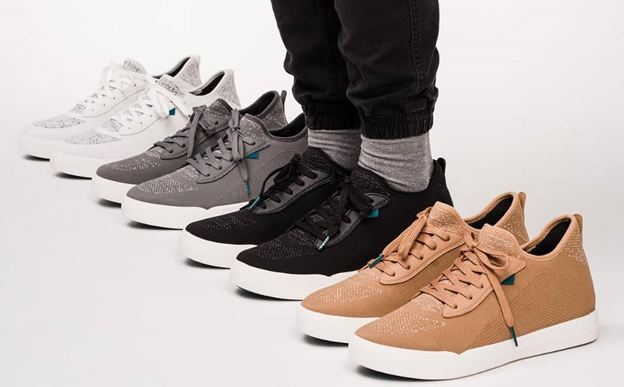 Because they are expensive and you can find numerous fakes and copies in the sneaker world, purchasing special edition shoes requires extra time and effort for research and evaluation. After all, you wouldn't want to waste your hard-earned cash on a bogus pair of shoes you would only wear once.
We've listed of qualities of shoes with an SE label should have below.
1. Timing
A special edition shoe is often unveiled on special occasions or at prominent gatherings. Brands release them to celebrate the holiday season, a specific sporting victory, or a famous person. The pair of shoes is only available for a brief period of time and is not often part of the lineup.
2. Rarity
Unlike limited-edition shoes, the number of special-edition ones isn't always restricted. But, they are only produced for a limited period of time and are not always available. This implies they can be challenging to find, even for sneaker enthusiasts.
3. Distinctive characteristics
SE shoes must stand out from the rest in the line to be considered unique. Special editions are frequently completely distinct from anything else on the market because they have a theme, pattern, or memorial nature behind them. There won't be anything comparable in the brand lineup, and other brands will unlikely steal the design.
4. Price
Special-edition shoes are often expensive because they are unique and in high demand. Although they might not be quite as expensive as limited-edition shoes produced in tiny quantities, they will usually be pretty costly. They also gain value over time because they are collectibles, with vintage SE shoes from a decade or two ago having a high asking price!
5. Packaging
Custom packaging ties in with the theme and is often included with special edition shoes, making them even more desirable. Depending on the brand, it can be a distinctive box or container. Hand-painted boxes, lockable cases, see-through products which resemble spaceships, and ice cream print designs are just a few instances of unique packaging, which makes them even more appealing.
6. Collaborations
Special Edition shoes frequently feature collaborations with celebrities, athletes, or other well-known brands. Examples of partnerships include shoemaker Nike developing sneakers with Ben & Jerry's Ice Cream, LeBron James, Kobe Bryant, Kanye West, and PlayStation.
Differences Between Special and Limited Edition Shoes
Now that we know what a special edition shoe is and why it is so desirable, you may still find it challenging to tell these and limited edition shoes apart. Limited Edition (LE) shoes are called the Holy Grail of the sneaker market, much like Special Edition (SE) footwear. But are they really similar?
Producing term: Brands produce special edition shoes for a limited time while they offer limited edition ones in specific quantities.

Value: We value special edition shoes according to their uniqueness or the special occasion when they were released, while rarity determines the price of the limited edition ones.

Restocking ability: For special edition shoes, a shoe brand can choose to keep manufacturing them or keep them in stock. On the other hand, manufacturers do not restock them after they get sold out.

Prices: When buying these two types of shoes, you will find some special edition shoes less expensive than limited edition ones. This is also the case if you decide to resell the products in the future.
What Are Some Examples of SE Sneakers?
Sneaker collecting can be both a hobby and a fashion statement. It can also be an investment for some people as the resale market continues to flourish. But, since the market is so competitive, only a few enthusiasts can obtain a pair of SE sneakers.
The following are some of the most iconic special edition pairs ever made.
CLOT x Nike 1World Air Force 1: Nike's collaborations with CLOT are almost legendary in the sneaker world, thanks to the Chinese brand's reputation for quality and attention to detail. This makes any product bearing their name extremely desirable.

The best alternative limited edition of this shoe is our Vessi Stormburst Sneakers. These exclusive sneakers feature an adventure-ready design to combine comfort and coverage. These sneakers are lightweight and waterproof, making them ideal for any outdoor activity.

The NMD_R1 Japan Pack is another example of SE sneakers produced by Adidas as part of their NMD line. It comes in two different colour options, black and white, with Japanese branding on the midsole.

If you can't find these SE shoes, consider buying our Vessi Everyday Move Sneakers. Designed with more breathability, comfort, and added support, these limited-edition shoes will give you an amazing outdoor experience.
Final Thoughts
SE shoes are highly sought-after by sneaker enthusiasts because of their rarity and quality. While we value SE shoes for their uniqueness, you can always opt for rarity or premium quality and go for the limited edition shoes.
Whether you're looking for uniqueness or rarity while purchasing a pair of shoes to add to your collection of sneakers, Vessi's got you covered! We hope this blog helped you find a great pair of shoes!
Frequently Asked Questions (FAQs) on Special Edition Sneakers
1. Is it hard to get SE shoes?
Well, it varies. If a brand-new shoe model is fresh, you can shop online from the retailer's website or physical location, provided you have the funds. Still, things are not so simple with the old designs. There have been numerous auctions and searches for these highly sought-after shoes due to the competition between sneakerheads to obtain the designs they want.
2. What does "SE" shoes mean in Nike Air Jordans?
SE in Nike Air Jordan shoes stands for "Special Edition shoe." Remember, the meaning of "SE" is the same across different bands and sneakers, so the same applies to Nike Air Jordan shoes.
3. What does SE stand for in shoe size?
In the world of sneakers, SE generally stands for "Special Edition." The common SE size in sneakers is medium width, usually indicated as M or B. Still, some SE sneakers may be available in different widths, such as narrow (N) or wide (W). The shoe width measurement is essential because it affects the shoe's fit and comfort. So, when choosing a shoe size, consider the pair's width first, then the length.
4. What does MID SE mean in shoes?
MID SE shoes are special edition shoes sitting between the regular and special edition shoe lines. These shoes have some distinctive features, but not as many as special edition shoes. MID-SE shoes are less expensive than SE shoes, but they still look fashionable.