Best Support Shoes for Work for Standing All Day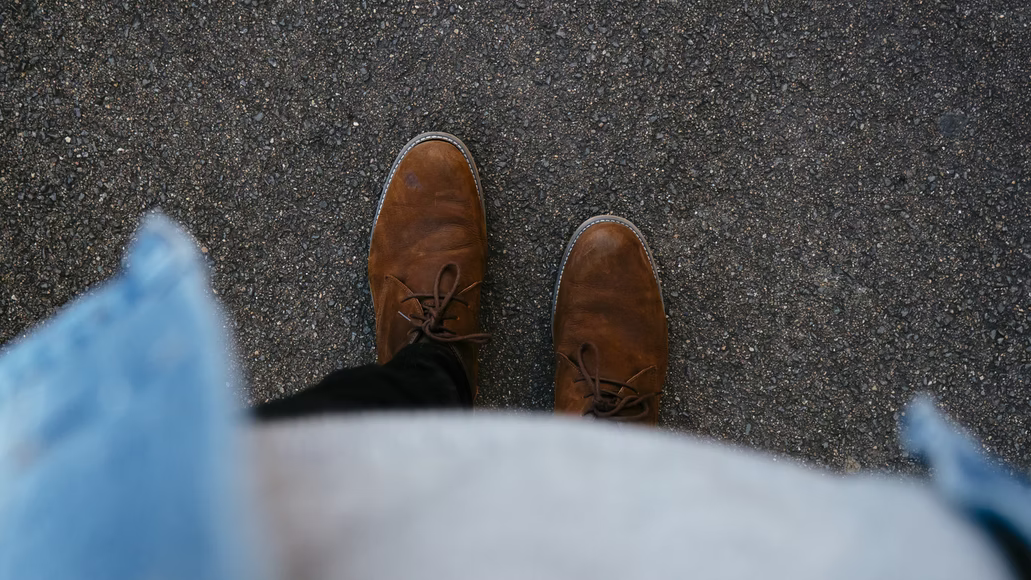 When we think of how our bodies move when living our lives, we can narrow it down to two forms: standing and walking. While both can be considered exerting physical activities, one involves dynamic movement, and the other involves being stuck to moving around in a small area.
But did you know that standing can be much harder on your body than it seems? Particularly when you're doing so for hours and hours at your job. People working in the service, retail, and healthcare sectors (among many other jobs) know this very well.
Jobs that involve standing and walking around a lot put tremendous stress on your feet. That's your entire body weight resting on just one part of your body for anywhere between 6 to 12 hours.
This is why we've put together 5 of the best support shoes for standing all day to help you find a pair that's great for your feet.
What To Look For In Support Shoes For Work?
1) The best shoes for standing should have the following features:
Wide and Flat Outsole for full ground contact to ensure the pressure your feet feel is evenly distributed. Lugs that are a little wider than normal can also be a source of discomfort if you're standing on them for many hours.

Cushioned Midsole to ensure your feet are comfortable when in the shoes. This includes finding a pair with lots of cushioning at the forefoot and heel. That's because your body weight constantly shifts across the heel and ball of the foot, so you want to cushion on both sides.

Spacious Upper to ensure the inside is as comfortable as possible. More narrow shoes can be painful if you wear them for long hours.

Slip-Resistant Sole for good traction to minimize the chances of falling or slipping.

Higher Heel-to-Toe Offset to relieve pressure on the calves and achilles tendon.
You might think these features sound a lot like walking shoes, and you'd be right. However, walking and standing work shoes do have many features in common. That even includes some running shoes that can also work for standing for shorter shifts (around 6-8 hours).
2) The features mentioned above aren't the only thing you should look out for. Depending on where you work, you may require to consider other footwear requirements:
Plain colors if your workplace dress code asks for it.

Maintenance-friendly design if you work in the food or service industry since your shoes might be more prone to spills. That means a leather upper is a great option to consider. However, mesh uppers might not be ideal.

Non-marking outsoles so you don't leave scuff marks on surfaces.
Why Vessi?
Vessi is a great shoe company that offers ultra-modern shoes for standing all day. They are comfortable enough for standing or walking all day and are 100% waterproof, meaning you can perform your daily tasks comfortably no matter the weather.
The brand uses ecologically safe and sustainable production procedures. It also uses 100% recyclable packaging and all-vegan materials and no animal products. 
Additionally, all shoes from Vessi feature a Dyma-tex membrane, anti-bacterial insoles, rubber soles, and moisture-wicking fabric. All things that help keep your feet dry and comfortable all day long.
Here is a review of the best support shoes for standing all day.
1. VESSI Everyday Move Sneakers: 4.8/5

Vessi Everyday Move Sneakers are the ultimate supportive shoe for work and should absolutely be on your list. This sneaker is designed to offer the utmost comfort while at the same time providing durability. As with all their shoe lines, the Everyday Move has a classic knit upper with vegan leather trim, which gives you excellent breathability. It is also fitted with laces and a vegan leather pull tab for easy on and off.
The shoe also comes with an anti-bacterial insole to keep your feet fresh. In addition, the outsole is impressively lightweight, which gives you an overall light and comfortable shoe you can wear at work or in your everyday life.
The Everday Move Sneaker features a cushioned footbed with a smooth lining and an EVA cushioned thick midsole, ensuring it provides all the support you need.
Furthermore, the shoes' insoles are soft and support your foot no matter how wide. 
Pros
Supportive and easy to clean.

It comes with a wide range of colors to choose from.

Patented Dyma-tex knit technology on upper for waterproofness.

EVA midsole offers up easy comfort.

100% vegan and waterproof.
Cons
Limited shipping destinations.

No half sizes.


2. Vessi Cityscape Sneaker: 4.7/5

Vessi Cityscape Sneaker is another perfect option you can pick from the Vessi brand. The shoes have a very classy design and are super comfy if you stand for long hours. The Cityscape shoe features a minimalistic aesthetic that stands out with its stylish design, which means it can be worn with any outfit, both for work or leisure. They are also immensely lightweight, making them the best shoes for standing all day and wearing daily.
Even though the Cityscape is inspired and designed for city life, it is not limited to walking in the city. They are one of the best shoes for standing, but they are also ideal as work shoes and for light athletic activities.
The Cityscape Sneaker is made with a stretchy and breathable upper that maximizes comfort and support. They have a supportive midsole cushioning from the heel to the forefoot to support high arches. 
Pros
Lightweight and 100% waterproof.

It has a stretchy and breathable upper that maximizes comfort.

It has odor-minimizing capabilities.

It has a comfortable footbed.

Made from 100% vegan materials.

Densely cushioned midsole.
Cons
It offers less traction compared to other designs.

Not machine washable.
3. Vessi Weekend Sneaker: 4.8/5

Another of the best shoes for standing all day are the Weekend Sneakers. These shoes have a bulkier shape compared to the Cityscape and Everyday sneakers thanks to their 90s inspired silhouette. Because they are super comfy, they are ideal for standing, walking, and running errands. 
These shoes have several added features like an all-rubber outsole, removable molded insoles for extra support, and a pull tab making them super easy to wear. The all-rubber outsole provides great grip on any surface.
The Weekend Sneaker is also very breathable thanks to it's micro air pockets. They also have a wide toe box to accommodate wider feet. In addition, and just like all other Vessi shoes, these are 100% waterproof. This means you will not need to change the shoes whenever the weather changes.
They're also machine washable making them easy to clean and maintain.
Pros
Wide toe box and grippy sole.

It has an extremely lightweight construction.

Machine-washable.

Shock absorbing midsole.

100% waterproof.

Easy to wear because of the heel tab.

Provide a breathable and secure fit.
Cons
The shoe is bulkier than other Vessi sneakers.
4. VESSI Weekend Chelsea: 4.9/5

Vessi's Weekend Chelsea Boot is another perfect option. In addition to being 100% waterproof, the Weekend Chelsea is are also made with a 4-way stretchy knit which guarantees that you get enough comfort while working or standing for long hours. 
The shoe is also designed with a high traction rubber sole for extra grip, offering maximum motion and comfort. Additionally, the shoe features nano-sized pores that are too small to allow water to pass through but still provide enough room to allow air to circulate.
This shoe is also ultra-light and breathable, making them ideal for working or standing. They are also easy to wear since they feature vegan leather pull-tabs.
Pros
They are ideal for wearing in the rain, snow or under the sunshine.

Easy on and easy off since they have vegan leather pull-tabs.

Breathable knit.

Provide extra cushioning.

Made with vegan Materials

Durable construction
Cons
5. Vessi Everyday Classic Sneaker: 4.7/5

The Everyday Classic Sneakers are ideal for standing all day since they offer cushioning for additional support and comfort. They feature a lace-up design that gives you an athletic feel and ensures you remain fashionable and and stylish. 
The Everyday Classic shoes provide exactly what you want in a standing shoe. They come with a rubber outsole that boosts comfort and traction as you walk around. The bottom of these shoes has feature zones perfectly designed to push water away while still providing extra traction even when standing in rain or snow. 
In addition, the Everyday Classic is extremely lightweight and an excellent choice for different lifestyles. The extra arch support and breathable mesh upper are the main features that set it apart from other standing shoes.
Pros
100% waterproof.
Comfortable and breathable.
PU moulded insoles for additional support.
Removable insoles for orthotics.
Cons
6. Vessi Everyday Move Slip-On: 4.9/5

The Everyday Move Slip On Sneaker is another ideal option for maximum comfort and support. These shoes have a slip-on design that makes them super easy to put on and off. 
Like other Vessi shoes they're 100% waterproof and have a patented waterproof technology to offer extra protection during the wet seasons. In addition, these supportive sneakers have proper cushioning that ensures you have excellent arch support while standing or working all day.
They also feature zones at the bottom that push water away while providing great traction on different surfaces. Additionally, the Everyday Move Slip-On is made with a Dyma-tex membrane and engineered material layers that offer extra stretch and breathability.
The shoes are 100% vegan and have a moisture-wicking fabric. They also come with an anti-bacterial insole and extra grippy soles thanks to the herringbone rubber thread.
Pros
100% waterproof and vegan.

Features pull tabs for easy on and off.

Supportive midsole cushioning.

Removable insoles for orthotics.

Breathable and snug.
Cons
7. Vessi Sunday Slippers: 4.7/5

The Sunday Slipper is designed with Vessi's patented Dyma-wool, a 100% waterproof and vegan material. They are fully snow-proof, sand-proof and waterproof. There are also made with an extra grippy outsole for better traction. 
In addition, the shoe features a collapsible heel for quicker on and off. They are perfect for lounging around inside all day or running a quick errand in the rain.
These Vessi shoes also feature a stretchy upper, making them perfect for any feet, especially if you work for long hours. They also have a lace less design, ideal for office and casual wear.
Pros
100% waterproof.

Vegan wool.

Warm and cozy.

Extra-cushioned for maximum comfort.
Cons
Not machine washable.

It can be too warm to wear on sunny days.
More Factors To Consider When Choosing The Best Shoes For Work
1. Stability and Support
In most cases, foot and heel pain is often caused by a lack of arch support. Plantar fasciitis, for example, means that you need more arch support to support your unique gait. You should be looking for options with good shock absorption and motion control to correct supination and overpronation if this is you.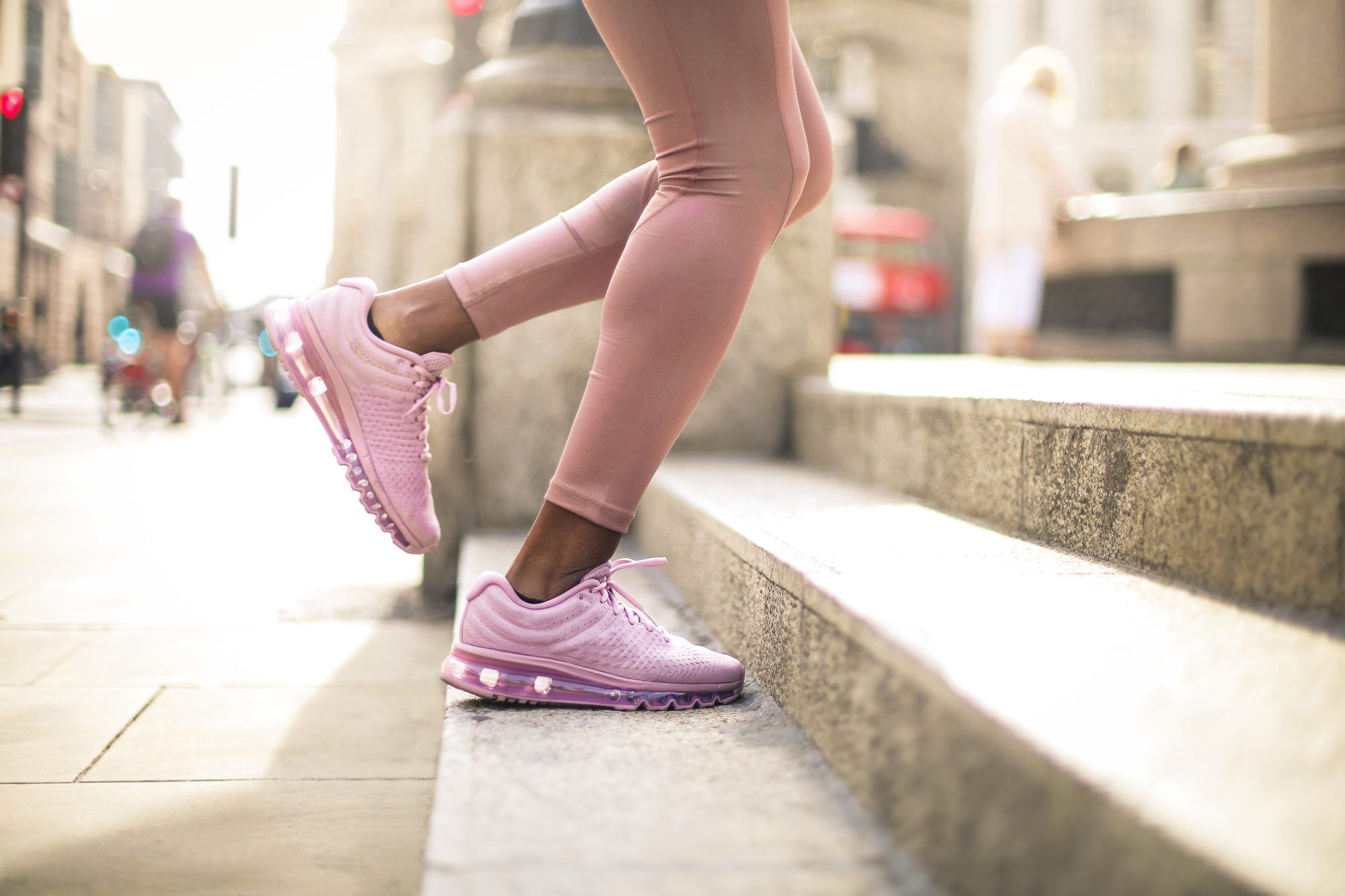 Image source: health.com
As much as you still want maximum stability and support from your shoes, looking for flexibility is also necessary. For example, a stretchy upper allows your feet to flex as you walk without feeling too constricting.
2. Cushioning and Shock Absorption
Feet take up a lot of pressure and impact from daily walking. This is why the best shoes for standing should have sufficient cushioning and shock absorption - especially for people who walk on concrete.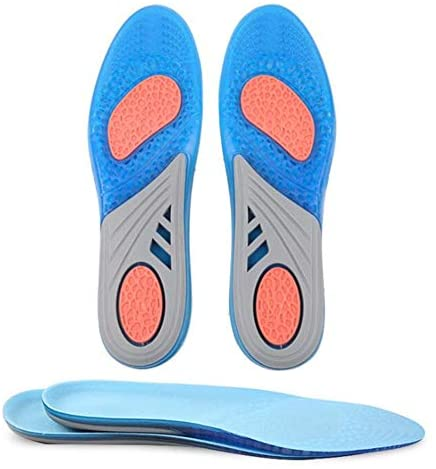 Image source: amazon.ae
Look for shoes with a memory foam insole. This cushioning foam absorbs shock while still responsive, meaning it returns to its original shape or rebounds to give you more energy.
More so, the cushioning should be on both the heel and forefoot. That alleviates pressure and also ensures that your weight is distributed evenly. You can also consider EVA footbeds for shock absorption and help support your foot, so the shoe holds your foot firmly in place while still lightweight.
3. Fit
Extra width in the toe box or forefoot improves stability, allowing you to distribute your weight and minimize pressure. This explains why some running shoes aren't the most comfortable sneakers for standing the entire day as they fit too snugly.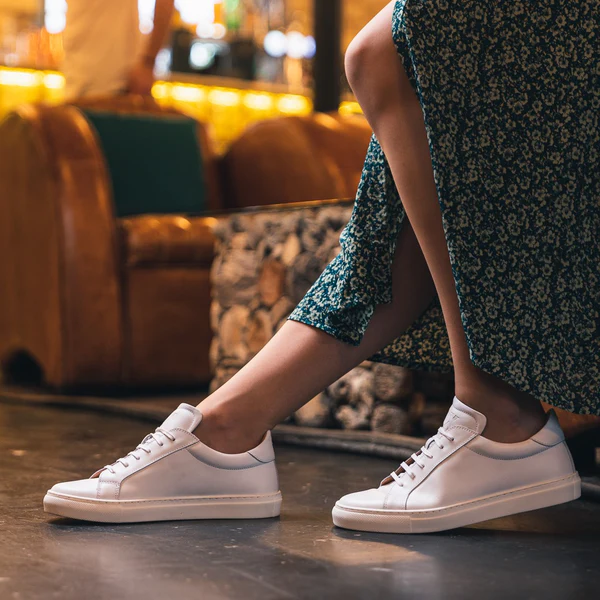 Image source: lanxshoes.com
Ideally, it can help if you have a shoe with a wider midsole and spacious upper so that your toes have some wiggle room.
4. Breathability
If standing or walking makes up a large part of your day, it's normal that your feet will sweat. So it makes sense that it pays to have a pair of shoes that offers high breathability.
Look for shoes with perforations or proper ventilation to allow free air circulation to keep your feet fresh and dry. Sweat building up inside your shoe is not ideal. You must grapple with bad odor, but you also increase your risk of blisters.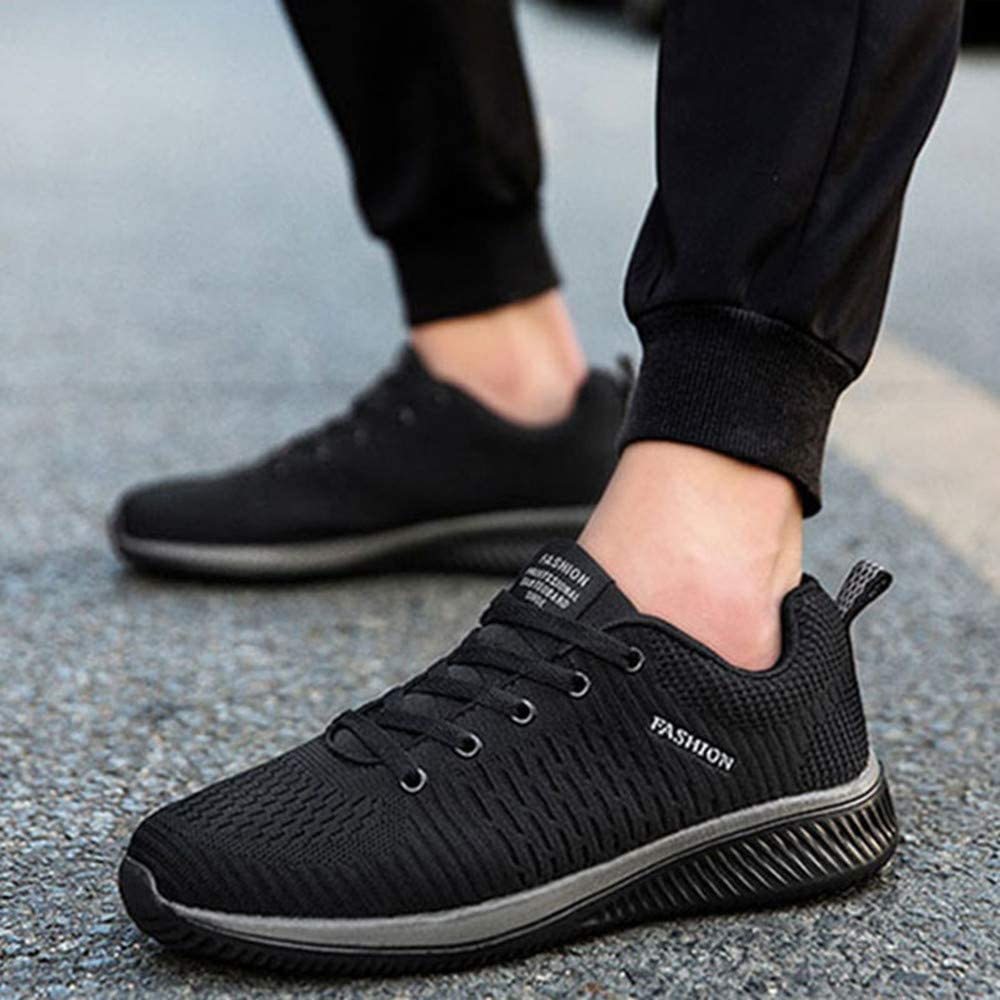 Image source: ubuy.ke
That means looking for work shoes that offer as much breathability as sports shoes. In addition, the best support work shoes should be designed for standing the entire day and can provide breathability and proper ventilation for your feet.
5. Style
The best support shoes for standing come in different styles. Choose according to your workplace requirements.
If you need to look professional, choose the best dress shoe options like Oxfords or brogues. If you work in a factory, you want comfortable shoes that can withstand the pressure of standing on concrete floors for a prolonged period.
Image source: growensemble.com
6. Extra Features
You can also consider the following additional features when choosing the right shoes for standing:
A padded collar provides extra stability for your ankle and reduces the chances of rolling it.

Image source: pinterest.at

Water-resistant upper and breathable material to avoid water penetrating and ensure your feet don't get sweaty. Consider a moisture-wicking insole.

Slip-resistant outsole if you stand and walk on slippery surfaces.

A higher heel drops to reduce pressure on your Achilles and calves and prevent foot pain.
Frequently Asked Questions On Support Shoes For Work
1. Which is better for working on concrete floors: boots or shoes?
It mostly narrows down to your personal preference, since some people like standing or walking in boots while others prefer shoes.
Generally, most people think that boots are better than shoes, especially when working on concrete floors because they have thicker outsoles. However, others find that same thick outsole more painful on concrete floors, so they opt for shoes.
As you choose between boots or shoes that work for you, ensure that whichever you opt for is properly cushioned and comfortable when you put them on.