Best Support Shoes for Work for Standing All Day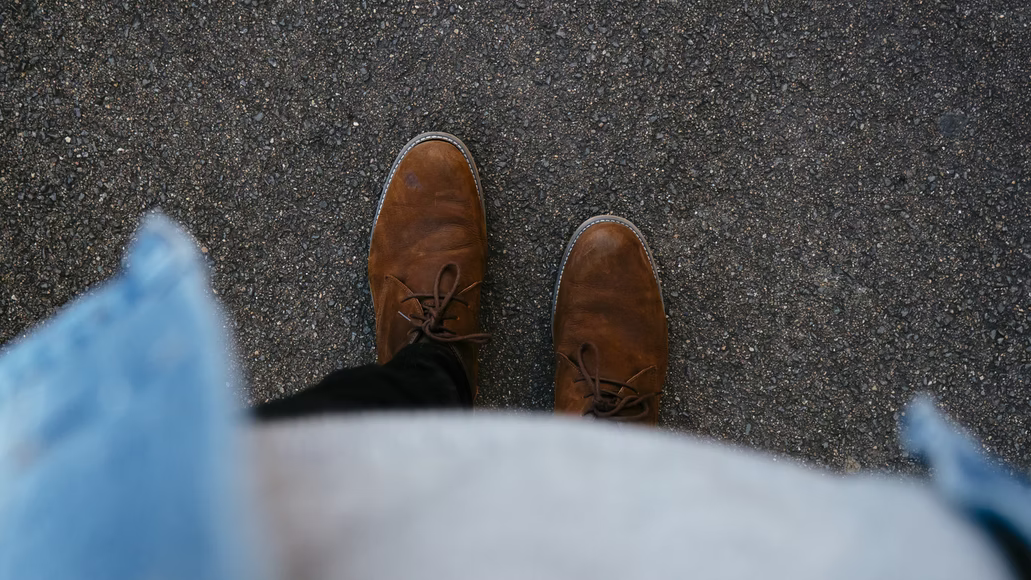 When we think of how our bodies move when we're living our life we can narrow it down to two forms: standing and walking/running. While both could be considered exerting physical activities, one involves dynamic movement and the other involves being stuck to moving around in a small area.
But, did you know that standing can be a lot harder on your body than it seems? Particularly when you're doing so for hours and hours at your job. People working in the service, retail industry, and healthcare sector (among tons of other jobs) know this very well.
Jobs that involve standing and walking around a lot put tremendous stress on your feet. That's your entire body weight resting on just one part of your body for anywhere between 6 to 12 hours.
This is why we've put together 5 of the best support shoes for work to help you find a pair that's great for your feet.
What To Look For in Support Shoes For Work?
1) The best shoes for standing should have the following features:
Wide and Flat Outsole for full ground contact to make sure the pressure your feet feel is evenly distributed. Lugs that are a little wider than normal can also be a source of discomfort if you're standing on them for many hours.

Cushioned Midsole to ensure your feet are comfortable when in the shoes. This includes finding a pair with lots of cushioning at the forefoot and heel. That's because your body weight is constantly shifting across the heel and ball of the foot so you want cushioning on both sides.

Spacious Upper to ensure the inside is as comfortable as possible. More narrow shoes can end up being really painful if you wear them for long hours.

Slip-Resistant Sole for good traction to minimize the chances of slipping.

Higher Heel-to-Toe Offset to relieve pressure on the calves and Achilles tendon.
You might be thinking that these features sound a lot like walking shoes, and you'd be right. Walking and standing work shoes do have lots of features in common. That even includes some running shoes that could also work for standing for shorter shifts (around 6-8 hours).
2) The features we mentioned above, however, aren't the only thing you should look out for. Depending on where you work you may need to consider other footwear requirements:
Plain colours if your workplace dress code asks for it.

Maintenance-friendly design if you work in the food or service industry since your shoes might be more prone to spills. That means a leather upper is a great option to consider. Mesh uppers might not be ideal.

Non-marking outsoles so you don't leave scuff marks on surfaces.
The Best Support Shoes For Standing At Work For Long Periods
Vessi Everyday Sneakers are the ultimate supportive shoe for work and should absolutely be on your list. With this collection, Vessi wanted to stay true to what they're known for best (waterproofness) while offering a design that would match most tastes.
As with all their shoe lines, the Everyday has excellent breathability along with an anti-bacterial insole to keep your feet fresh all day long. The outsole is impressively lightweight as well which gives you an overall light and comfortable shoe you can wear at work or in your everyday life.
Pros
Great support

Lightweight

Wide range of work-appropriate colours to choose from

Patented Dyma-Tex knit technology on upper for waterproofness

Versatility design

Easy to clean
Cons
Limited shipping destinations

No half sizes
2. Skechers Segment Loafers
This design from Skechers is a classic example of why they're a go-to brand for people who love comfortable shoes. The Segment Loafers offers great comfort thanks to the gel-infused memory foam cushioning. Plus they're perfect for work, especially if you're looking for dress shoes.
These shoes have a highly supportive midsole that gives a spring to every step. In addition, the pull-on loop at the end makes it fairly easy to take the shoe off. They also have an elastic goring so that you can navigate in them easily, giving you more flexibility.
These loafers also have sufficient room to fit your feet, including a roomy toe box. That means your foot and toes have enough space to move around to avoid fatigue over time.
Pros
Gel-infused, memory foam cushioning

Pull-on technology

High cushioning

Elastic goring
Cons
3. Skechers Work Sure Track
Another Skechers design that made it to our list. The Work Sure Track is not only top-tier for walking shoes but is also comfortable enough to stand on concrete all day. These super comfortable shoes have all you need in a perfect choice: coziness, flexibility and durability.
The Work Sure Track comes with a pull-on design with memory foam insoles for superior cushioning, designed to give you the best support. Plus, the Flex Sole midsoles ensure that your feet stay in the best shape, reducing all the shock impacts.
On top of that, the leather heel overlays and toes ensure your feet remain safe during possible tripping or falling. The slip-resistant outsole ensures that you stay on your feet on slippery surfaces.
The removable and replaceable insoles come in handy for people who might want to replace them with their orthotics. This makes them great for people with flat feet.
Pros
Removable insoles

Leather toes and heel overlays

Slip-resistant

Comfortable and lightweight
Cons
4. Timberland PRO Powertrain Sport
A list of the best supportive shoes for standing at work wouldn't be complete without Timberland making it on the list. The PRO Men's Powertrain Sport shoe embodies the brand's ethos of superior waterproof walking shoes and leather boots. To start off, it comes with a synthetic upper with a mesh lining for breathability, which also includes an antimicrobial lining to prevent bad odour from forming.
The Pro Powertrain also has a polyurethane midsole, which is ESD resistant, ensuring that you get maximum safety against potential electrical shocks. Anti-Fatigue technology plays a similar role in keeping shocks (but the ones caused by your foot hitting the ground) and impacts away.
Despite what may come off as a chunky design, the Powertrain Sport Shoe is still impressively lightweight. You can wear them on a 12-hour shift with no pain at the end of the day.
These shoes are also pretty sturdy and are designed to withstand a beating from concrete all day and avoid fatigue and pain. Their arch support also improves their extended stability. Plus, the slip-resistant rubber sole helps to avoid slipping on floors.
Pros
Sturdy and durable

Anti-fatigue technology

ESD resistant midsole

Slip-resistant

Lightweight
Cons
5. New Balance 626V2 Work Shoes
All New Balance shoes have one exceptional thing in common: comfort. And, the 626V2 is no different. Made with soft yet durable leather with a long-lasting lace-up closure for the perfect fit, plus high-quality leather uppers.
It also features a padded collar and tongue that keep your ankles safe and comfortable. The collar has a pull-up loop making them easier to wear. On top of that, these women's work shoes have a moisture-wicking synthetic fabric lining for excellent breathability.
The removable insole adds to the comfort and provides more cushioning. In addition, the foam-based polymer midsole offers sufficient arch support and maximum stability. It can reduce shock at the impact point and diminish fatigue.
Pros
Comfortable

Slip-resistant

Durable

Removable insoles
Cons
Not true to size

Takes some time to break-in
More Factors to Consider When Choosing The Best Shoes for Work
1. Stability and Support
In most cases, foot and heel pain is often caused by a lack of arch support. Plantar fasciitis, for example, means that you need more arch support to support your unique gait. If this is you then you should be looking for options with good shock absorption and motion control to correct supination and overpronation.
As much as you still want maximum stability and support from your shoes, it's also necessary to look for flexibility. A stretchy upper allows your feet to flex as you walk without feeling too constricting.
2. Cushioning and Shock-Absorption
Feet take up a lot of pressure and impact from all the walking you do daily. This is why the best shoes for standing should have sufficient cushioning and shock absorption - especially for people who walk on concrete.
Look for shoes with a memory foam insole. This kind of cushioning foam absorbs shock while still being responsive, meaning it returns to its original shape, or rebounds, to give you more energy return.
More so, the cushioning should be on both the heel and forefoot. That alleviates pressure and also ensures that your weight is distributed evenly. You can also consider EVA footbeds for shock absorption and help support your foot, so the shoe holds your foot firmly in place while still being lightweight.
3. Fit
Extra width in the toe box or forefoot improves stability, allowing you to distribute your weight and minimize pressure. This explains why some running shoes aren't exactly the most comfortable sneakers for standing the entire day as they fit too snugly.
Ideally, you need a shoe with a wider midsole and spacious upper so that your toes have some wiggle room.
4. Breathability
If standing or walking makes up a large part of your day, then it's normal that your feet will sweat. So it makes sense that it pays to have a pair of shoes that offers high breathability.
Look for shoes with perforations or proper ventilation to allow free air circulation to keep your feet fresh and dry. Sweat building up inside your shoe is definitely not ideal. Not only do you have to grapple with bad odour, but you also increase your chances of getting blisters.
That means looking for work shoes that offer as much breathability as sports shoes. The best support work shoes should be designed for standing the entire day and have the ability to provide breathability and proper ventilation for your feet.
5. Style
The best support shoes for standing come in different styles. Choose according to your workplace requirements.
If you need to look professional, go for the best dress shoes options like Oxfords or brogues. If you work in a factory, you want comfortable shoes that can withstand the pressure of standing on concrete floors for a prolonged period.
6. Extra Features
You can also consider the following additional features in the best shoes for standing:
Padded collar to provide extra stability for your ankle and reduce the chances of rolling it.

Water-resistant upper and breathable material to avoid water penetrating and ensure your feet don't get sweaty. Consider a moisture-wicking insole.

Slip-resistant outsole if you stand and walk on slippery surfaces.

A higher heel drop to reduce pressure on your Achilles and calves and prevent foot pain.
Frequently Asked Questions on Support Shoes for Work
1. Which one is better for working on concrete floors: boots or shoes?
It mostly narrows down to your personal preference, since some people prefer standing or walking in boots while others prefer shoes.
Generally, most people think that boots are better than shoes, especially when working on concrete floors because boots have thicker outsoles than shoes. That being said, others find the thick outsole of boots a bit more painful when working on concrete floors, so they opt for shoes.
As you choose between boots or shoes that work for you, ensure that whichever you opt for is properly cushioned and comfortable when you put them on.