What Does OG Mean in Shoes? Diving into the Sneaker World
Here's another fantastic day to talk about a topic that's near and dear to our hearts. Whether you're a sneakerhead, fashion enthusiast, or a sucker for looking and feeling good all day, you've landed on the right page. Today we're going down a rabbit hole filled with rich history, culture, passion, and more. As we answer the question, "What does OG mean in shoes?" you'll develop a newfound appreciation and respect for sneakers and shoes all around.
Let's now dive into the world of originality, exclusivity, and unparalleled style - which is what OG shoes are synonymous with. 
What Does OG Mean? 
OG stands for "Original" in the sneaker world. It refers to the very first version or an early release of a specific sneaker model. What sets these sneakers apart from the rest is they hold immense cultural and historical value. This is one of the main reasons why collectors and enthusiasts hold them in high regard.
The Origins of OG Shoes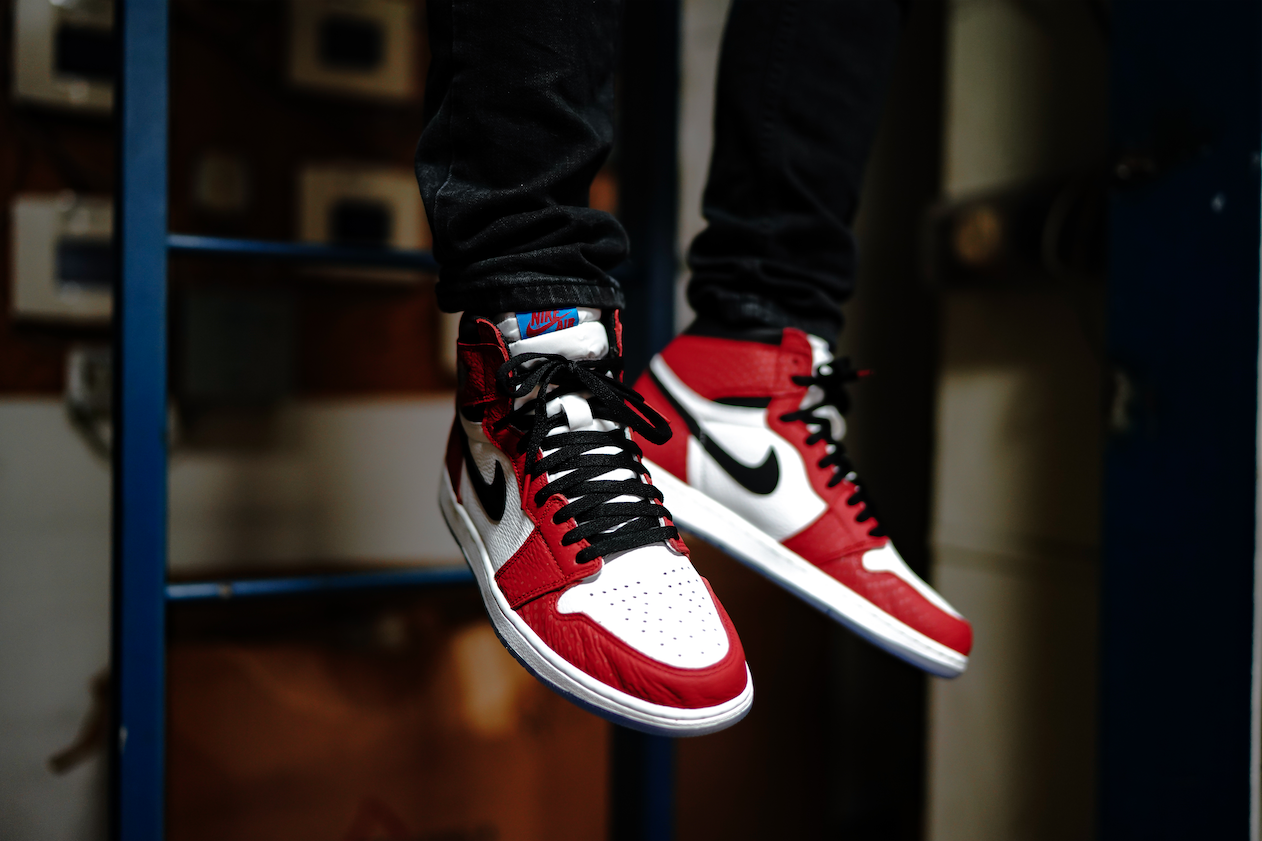 Image Source: blog.finishline.com
You can easily trace the origins of OG sneakers back to the 1980s. This was around the time basketball gained immense popularity as a sport. Some of the popular brands during the time included Nike, Addidas, Puma, and Reebok, and they collaborated with legendary basketball players to produce signature shoe lines. 
This is why you find several of the OG shoes named after basketball players of the time. A good example is the Nike Air Jordan 1, which Nike released in 1985 in collaboration with basketball legend Michael Jordan. 
The release of this specific signature shoe line laid the foundation for what OG would represent in the future: exclusivity, originality, and unparalleled style. 
The Significance of OG in Sneaker Culture 
The significance of OG in sneaker culture is enormous. Not only is it associated with key moments in sports, music, and the fashion industry, it is a symbol of rarity and authenticity. OG sneakers are a lifestyle and a way for you to express your individuality and passion. 
Every time you hear a sneakerhead gush about OG sneakers, you'll notice the sense of nostalgia and reverence in their voice. These sacred shoes to the sneaker community tell a story with every step. Each pair of OG sneakers connects the era of their release to the cultural impact they had during the period. 
If you are a sneakerhead, you can bear witness to how owning a pair of one of these rare items is akin to owning a piece of sneaker history. 
Another reason why OG shoes have such a tremendous impact on sneaker culture is their rarity. Finding a pair of unused and unworn OG kicks is incredibly rare, making them collector's items. In addition to their limited availability, OG sneakers boast superior craftsmanship compared to their re-released counterparts. 
The Evolution of OG in Modern Sneaker Culture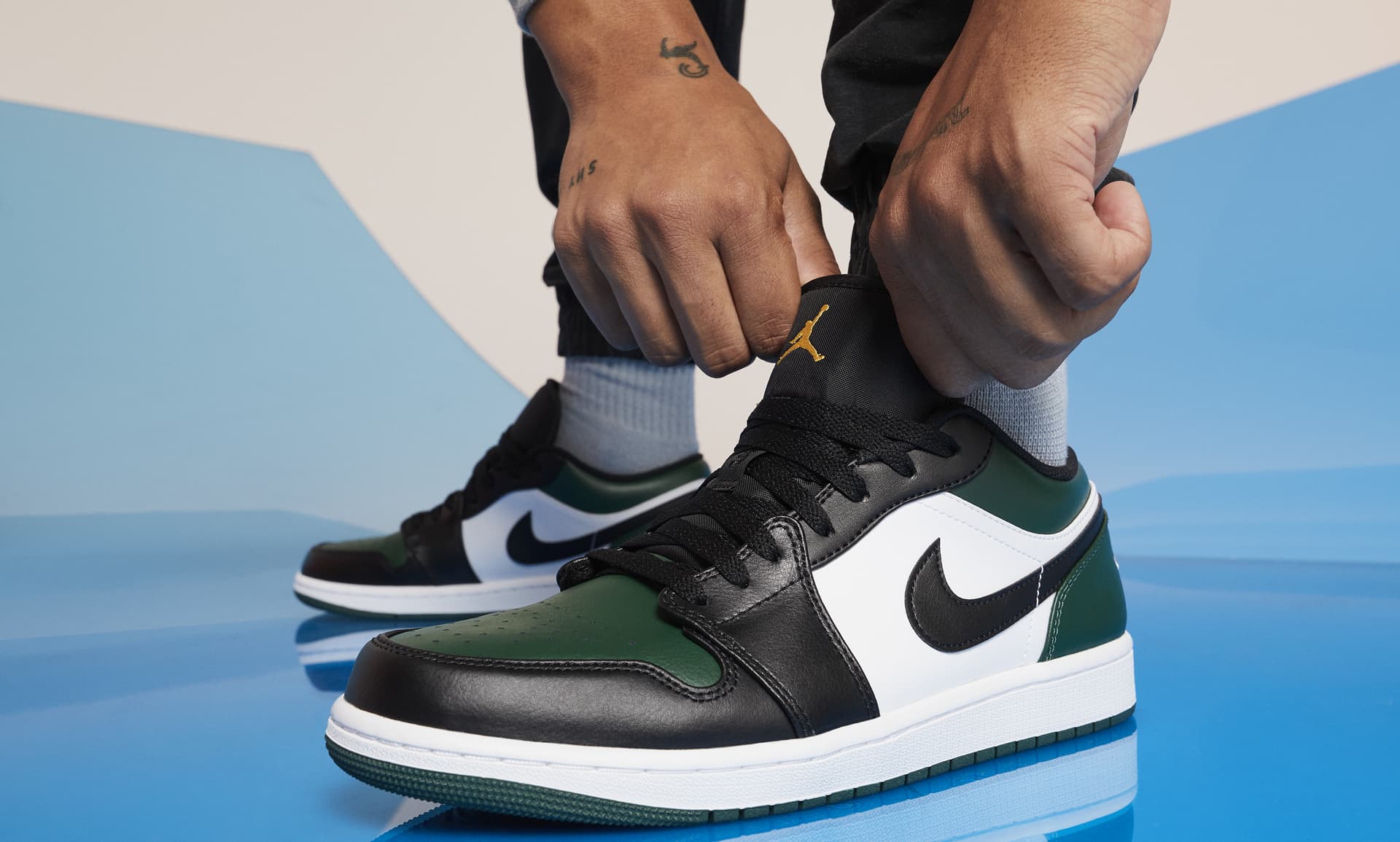 Image Source: nike.com
We've covered the history of OG sneakers and their impact on the sneaker culture. It's now time to look at the evolution. 
The meaning of OG has evolved over the years with the development of sneaker culture. This has caused a split in the sneaker community, with some purists arguing genuine OG sneakers should be exact replicas of the original pieces.
On the other hand, the other side believes as long as retro versions of OG sneakers maintain the original essence, they are good to go. Ultimately, both sides are just passionate about their culture and are both entitled to their beliefs.
Nonetheless, sneaker brands continue to release sneakers, touching the hearts of OG shoe lovers. A great example is the concept of "OG colorways," which reintroduces classic designs in new colour schemes.
A good example of OG colorways is the Air Jordan brand line which comes in various colours but still keeps the nostalgia alive. This is an excellent way for sneaker brands to appeal to a broader audience.
Speaking of nostalgia, let's look at some popular OG sneakers responsible for paving the way for the culturally rich present we now enjoy.
Popular OG Sneakers: Iconic Kicks That Defined Sneaker Culture
Our trip down OG memory lane would be incomplete if we didn't mention the sneakers responsible for the rise of this crucial element of sneaker culture. Here are the most popular OG sneakers doing a great job of shaping the sneaker landscape.
1. Nike Air Jordan 1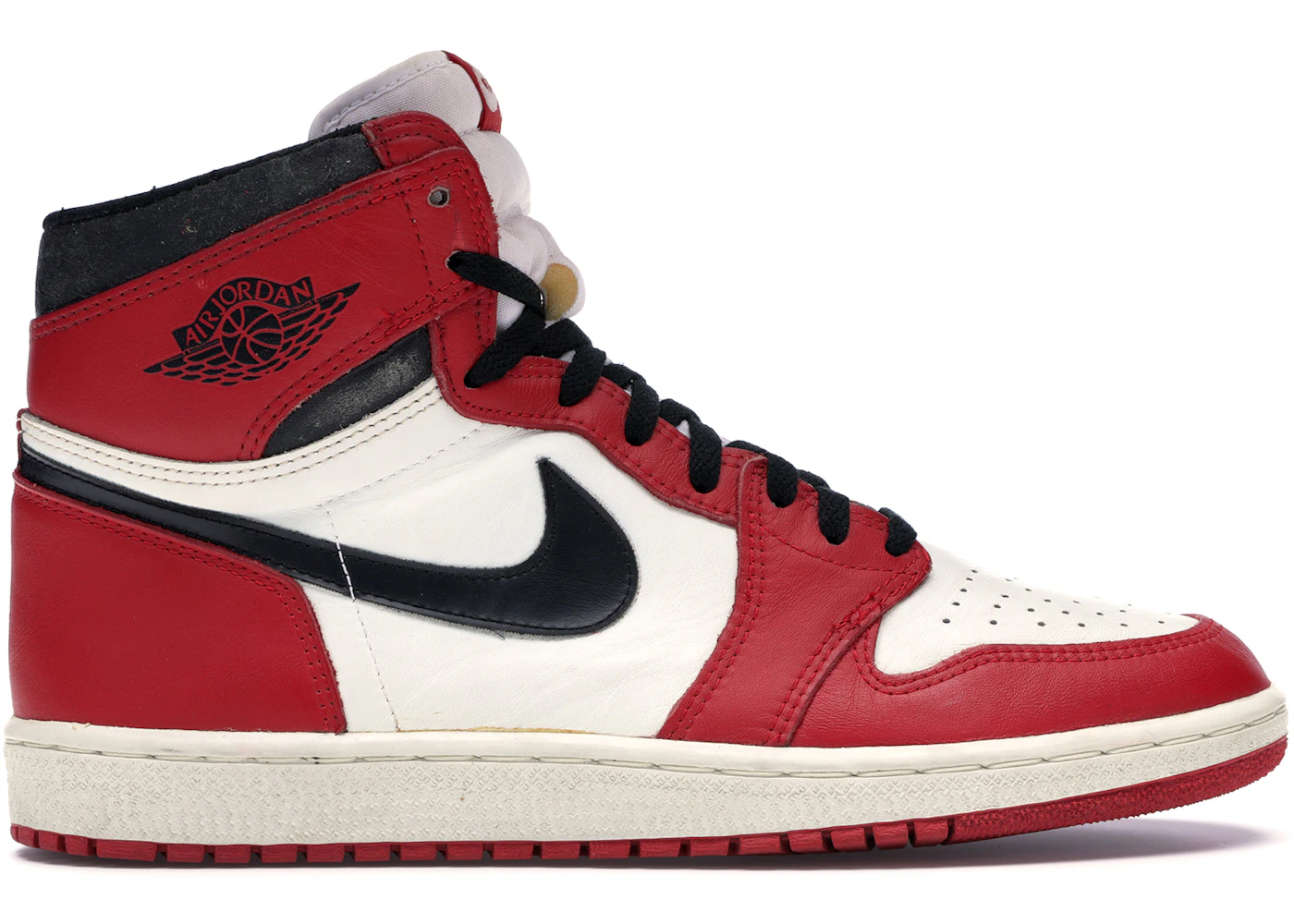 Image Source: stockx.com
Michael Jordan wore these sneakers in the 1980s, and since then, these OG Jordans have continued to make a statement in today's culture. Whether you're a sneakerhead or not, you've likely heard of these OG Air Jordans or have a pair in your closet.
Nike designed the Nike Air Jordan 1 for basketball superstar Michael Jordan in 1985, making it a true trailblazer in the OG sneaker landscape. Another thing remarkable aspect of this OG shoe is it defied the then-NBA's strict uniform regulations and caught the attention of fans and critics alike.
If you love retro Jordan shoes, you have these OG Air Jordan shoes to thank. The infamous "Bred" (Black/Red) and "Chicago" colorways have become iconic looks in the streets and on the courts alike. These OG Jordan shoes forever changed how we viewed basketball sneakers. 
2. Nike Air Max 1
Image Source: highsnobiety.com
We've used the word "sneakerhead" several times in this article, but do you know where it came from? This popular OG sneaker tells us all. Nike introduced the Nike Air Max 1 to the world in 1987 and sparked a new era of sneakerhead culture. 
In addition to dawning a new era, this OG sneaker was the first shoe to showcase visible air cushioning. Tinker Hatfield designed this shoe and, in doing so, provided unmatched comfort to all who tried it. If you've worn one of these babies, you know exactly what we're talking about. 
The Nike Air Max 1's timeless design has and continues to inspire the release of contemporary sneakers. The "University Red" and "Atmos Elephant" colorways have inspired plenty of modern sneakers - some of which are in your closet. 
3. Reebok Classic Leather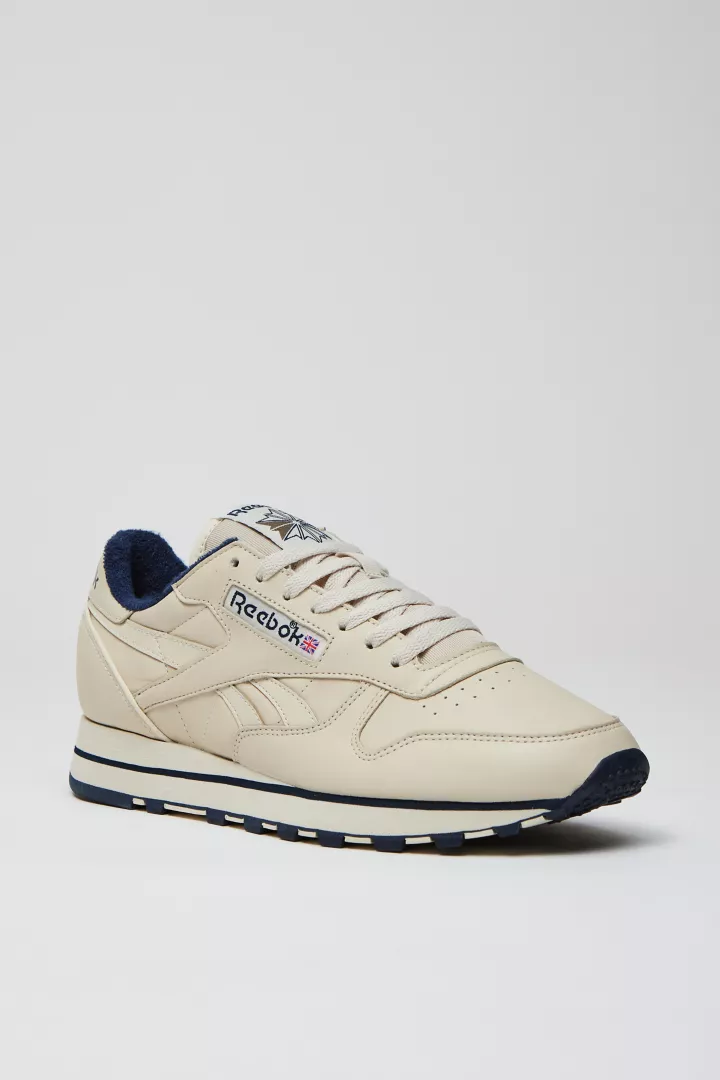 Image Source: urbanoutfitters.com
Here's another OG sneaker that gained popularity for its comfort. The Reebok Classic Leather OG sneaker debuted in 1983 and stole hearts with its clean design and exceptional comfort. In addition, its versatility has made it a favourite among athletes and streetwear enthusiasts around the globe. 
This OG sneaker has inspired OG colorways such as the "White/Gum" and "Triple Black." If you own one of these babies, check out our guide on how to clean white leather shoes to ensure your OG kicks remain in tip-top condition for years to come.
4. Adidas Superstar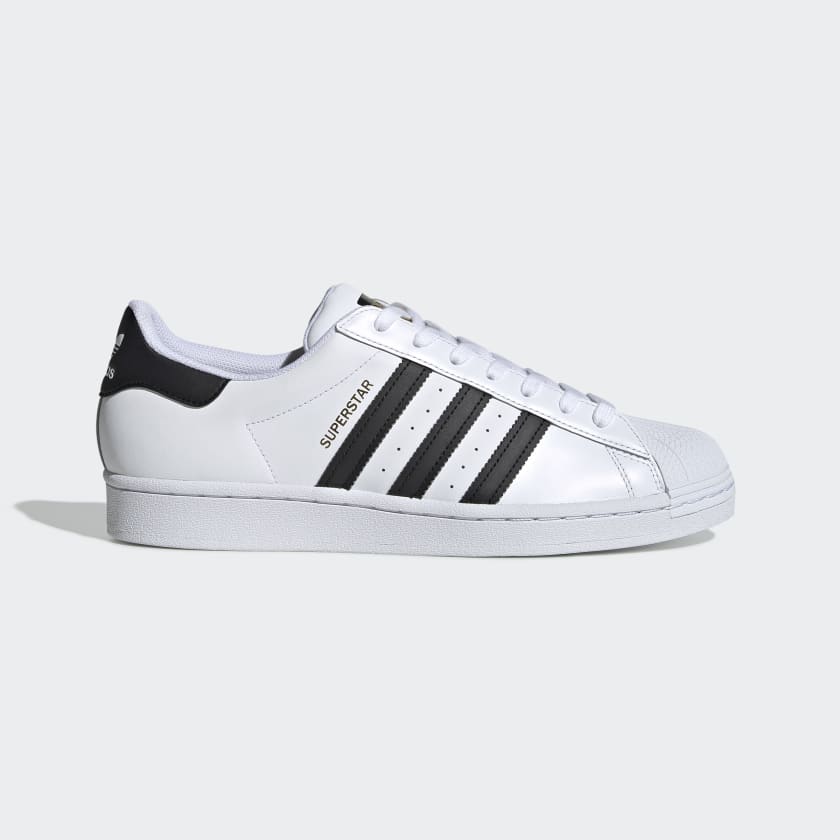 Image Source: adidas.com
This OG sneaker came out in 1969 as a basketball shoe. But it quickly transitioned from a court staple to a street essential. The distinctive shell toe and three-stripe design have now become a symbol of urban fashion. Although the quality and design of this OG sneaker are what sparked its popularity, the fact hip-hop groups such as Run-DMC wore it propelled it into legendary status.
We know how much owning one of these OG Adidas shoes is a big deal. So, here's our guide on how to clean Adidas shoes to keep them looking new and in perfect condition.
5. New Balance 990 
Image Source: sneakerfreaker.com
We've talked a lot about basketball influencing the OG sneaker. But here's a sneaker that set a new standard for premium athletic footwear after its launch in 1982. This OG shoe stood out from the crowd thanks to its craftsmanship, performance, and comfort. It's no wonder it has gained a cult following over the years, and we continue to celebrate it for its classic design.
If you love and appreciate good craftsmanship on a shoe, we recommend looking for one of these beauties to add to your sneaker collection. 
6. Asics Gel-Lyte III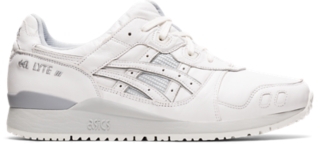 Image Source: asics.com
This OG sneaker hails from Japan and boasts a unique split tongue design and GEL cushioning technology, making it one of the most comfortable shoes out there. Originally created in 1990 as an athletic shoe, this OG shoe went ahead to gain popularity in the streetwear scene thanks to its versatility and distinctive style. 
Since we're done looking at some popular OG shoes, let's leave you with this in-depth guide on how to dry shoes after washing without damaging them. It's one thing to clean shoes properly and another to ensure they dry well to remain in excellent condition. These tips apply to both OG sneakers and other sneakers you may own.
Conclusion 
Image Source: offthehook.ca
OG in the sneaker community stands for "Original" and refers to the first releases of sneakers that shaped the sneaker landscape over the years. Also, OG represents the essence of sneaker culture and signifies authenticity, rarity, and the evolution of iconic footwear. 
OG sneakers continue to hold a special place in the hearts of sneakerheads and fashion enthusiasts alike. So, whether you own a pair of these special kicks or not, the next time you come across the OG label, take time to appreciate the rich history behind these shoes.