Best Alternative to Skechers Walking Shoes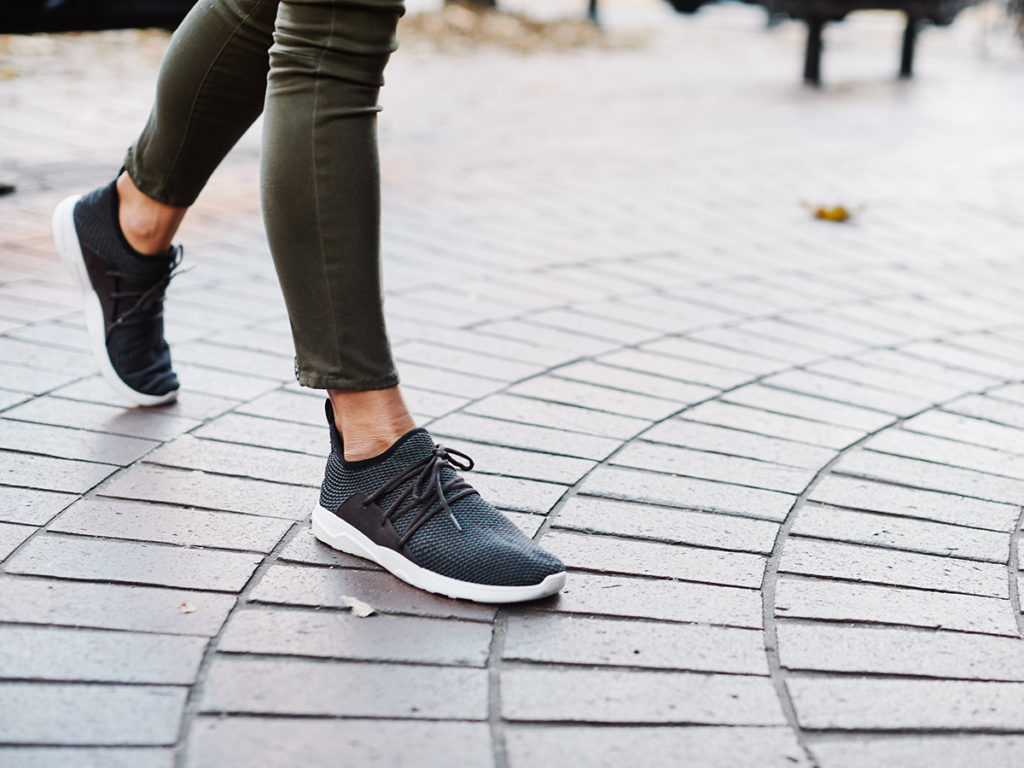 Image Credit: Vessi
Footwear is a crucial part of the fashion industry. Walking shoes are among the most popular items in footwear, and can be worn by both men and women. One of the brands you'll likely hear of when looking for the best walking shoes is Sketchers. Closely following them? Vessi.
Skechers shoes are a popular footwear brand, particularly in the walking shoe division. The best Skechers for this is the Skechers Go Walk collection which is a particularly great one. They come in various materials, designs, and models. They also have additional sub-ranges that each feature a different style, color, pattern, and design.
Skechers is suitable for most outdoor occasions such as hiking, thanks to their durable leather materials and their comfortable memory foam insoles. The Skechers Go Walk collection offers maximum comfort, especially for people who stand for long hours. That said, keep in mind that Skechers shoes might take a while before they break in. Additionally, Skechers might feel bulky for some people because of the thick outer sole. Especially affected will be those who walk and stand a lot.
Pros of Skechers Walking Shoes
Lightweight and comfortable.
High durability.
Some offer shock-absorbing abilities.
Air-Cooled Goga Mat insole system with memory foam.
Skechers Go Walk collection flex with your foot when walking.
Some feature soft heathered mesh uppers.
Ultra Go responsive cushioning.
Excellent 5Gen cushioning system.
Superb fit and excellent support.
Most collections are easy to slip on and off.
High rebound ultra pillars technology or Max Cushioning Elite Technology.
Great traction rubber.
Dual-density.
Padded tongue and collar and heel panel overlays.
Breathable mesh upper.
Major retailers offer free shipping with Skechers.
Cons of Skechers Walking Shoes
Most Sketchers collections lack a narrow version.
Best Alternative to Skechers Walking Shoes: Vessi
Why Vessi?
Vessi is a Canadian brand created by three Vancouver natives who had had enough of rainy weather and needed a waterproof sneaker that kept their socks dry, kept their feet sweat-free, was comfortable, and still looked stylish. All Vessi shoes are 100% waterproof, slush proof, windproof, and sand proof thanks to a patented waterproofing technology known as Dyma-tex. While Vessi has three different styles with basic features, each shoe style has its own individual features.
Vessi shoes make perfect alternatives to Sketchers Go Walk. This is because of their special knit made with tiny nanoholes in the membrane layer which allows heat and sweat to pass through while preventing large molecules (like water) from entering your Vessis. All Vessi shoes are also ultra-comfortable and exceptionally lightweight, making them perfect solutions or alternatives for your walks and travels.
All Vessi shoes have low arch support because they are designed to suit a casual and comfortable lifestyle. This makes them ideal for walking for long periods of time. On top of that, Vessi shoes are eco-friendly as they are 100% vegan. Each pair of shoes is also constructed with 600% less energy consumption, 30% less water, and 97% material trim waste than other brands. This helps reduce their carbon footprint within the shoe industry. Unlike other brands, like Skechers.
Plus, their email address sign up offers the most up-to-date information on any new colors or designs coming to the shop.
1. Vessi Everyday Sneakers
Vessi Everyday sneakers are a perfect walking shoe alternative to Skechers Go Walk. Their non-slip capabilities and the perfect lace-up system make the shoe ideal for everyday wear. These sneakers feature a regular knit and have the best grip, thanks to the herringbone tread that grounds you when walking on wet surfaces. In addition, they feature a classic knit upper with a vegan leather trim that is fitted with laces to help your shoes stay put at all times. And, the shoes also come with a vegan leather pull tab at the top of the heel.
Vessi Everyday sneakers also have heels made with faux leather fabric that guarantee a user will get maximum support. It features a toe box design suitable for most feet sizes as well. This Sketches Go Walk alternative also has different knitting over the toe area and a semi-circle knit on the shoe's sides for additional breathability and support. The micro-air pockets will help keep your feet comfortable all day long.
Whether you just love walking, or have a job as a healthcare worker, Vessi Everyday Sneakers are the best pair of shoes to add to your collection. A great alternative to Skechers Go Walk. They are also perfect for backpackers or one-bag travelers as they can hold up in most weather conditions and terrains including mud, and light snow.
Pros
100% waterproof.
Anti-slip bottoms.
EVA cushioning.
Lightweight.
Comfortable and offers the best support for your arch.
Removable insoles that are suitable for when you want to wear orthotic insoles.
Suitable for daily wear.
Cons
May not offer enough warmth for the cold seasons.
Insoles are not memory foam (but are molded).
2. Vessi Weekend Sneakers
Vessi Weekend sneakers are a great alternative to Skechers Go Walk as well. They're bulkier than the other two Vessi collections but are just as stylish. These shoes are ideal for the weekend, just like their name implies but they're also great for weekday use too! Use them for walking, grabbing lunch with friends, or running your errands. The Weekend sneakers feature a wide toe box that accommodates wide feet quite well. It also includes EVA cushioned molded insoles that offer additional support, an all-rubber tread, a classic knit with vegan leather trim, and a pulls tab at the heel to slide your shoes on easier.
With this pair, you won't have to switch between rain boots and casual boots since Vessi shoes are 100% waterproof. And, because the shoes are available in several colors, they are quite easy to incorporate into your wardrobe. For maximum breathability, the toe box knitting features a semi-circle knitting on the side of the shoe and has micro air pockets that allow your feet to be comfortable. This means you can wear the sneakers all day and year long for walks. To top it all, this one pair in the Vessi line is machine washable making it simple to clean and a great alternative to even the best Skechers Go Walk.
Pros
100% waterproof and vegan.
Super-lightweight.
EVA cushioned molded insole.
Machine washable.
Easy to wear thanks to the heel tab.
They lace up easily.
Rounded toe.
Anti-slip bottom.
Cons
Not that warm for cold seasons.
Can't be dried in the dryer.
3. Vessi Cityscape Sneakers
Vessi Cityscape sneakers make a great alternative to the Sketchers Go Walk thanks to a lot of features. Among them is the breathable knit and how lightweight they are, making them perfect for walks. The Cityscape sneakers are Vessi's original waterproof shoe design and feature a minimalistic aesthetic that stands out with a stylish design. They're suitable to fit most wardrobes, whether for leisure or work. They are also available in four colors to match any outfit style you would like.
Just like its name says, Cityscape is great as a city shoe and for day-to-day walks. But, they also work for maneuvering easy terrains with a cushioned feel that can carry you for long hours. The Cityscape sneakers can handle outdoor activities well under all weather conditions but may be difficult for wet rocks because it does not have much traction. Nevertheless, they make a great alternative to Skechers Go Walk, especially for people with limited space when packing as they can be packed flat.
Pros
Lightweight.
100% waterproof.
Stylish design.
Vegan-friendly.
Comfortable enough to be worn every day.
Suitable for walking and hiking.
Easy to pack as you can pack it flat.
Unisex but also available for both men and women sizes
Blue Sign Certified.
Cons
Lack enough support in the arch area compared to the Vessi Everyday sneakers.
Minimum rubber and tread may cause slipping on wet rocks.
Not available in both North and South America (only North America and some other countries).
Factors to Consider when Buying Walking Shoes
1. Cushioning
Excellent cushioning is very important as it offers maximum comfort for your feet while helping to attenuate the impact shock. However, always ensure you have the correct amount of cushioning for your arch type to get the best arch support. Both Vessi and Skechers are great options for this.
2. Fit
Fit is among the first considerations you should look out for when shopping for the best walking shoes for your feet. This is because your pair needs to be reasonably flexible and big enough to avoid squeezing your feet, yet small enough not to slip out and cause irritation and chaffing. When checking how a shoe fits, look for a roomy toe box to spread your toes evenly.
3. Cooling and Breathability
Any good walking shoe should be breathable to ensure your feet stay ventilated and cool. Breathability is highly helped with mesh uppers or mesh insets, so any shopper should look out for these features.
4. Treads
Every walking shoe should have good traction ability, but how much traction you should look for in your pair should depend on the terrain you will walk on.
5. Support
Support in shoes is one of the most important things to check, and it starts by finding the proper kind for your arch type. The best support for individuals with a low arch, or who suffer from overpronating and under pronate conditions, should be more stable features combined with motion control abilities. This is because a firm heel and a flexible contoured design prevent excess pronation.
On the other hand, a high arch will need good cushioning, and a neutral arch will need balanced support features with less cushioning. It's important to check for the best cushioning for your specific foot to avoid the shoe not giving you maximum support.
6. Flexibility
Every good walking shoe should have a flexible outsole and a flexible upper shoe construction to guarantee easy movement and allow your feet to move in a natural motion. It is important to have a flexible shoe because your feet shouldn't be stiff as walking is a rolling motion. To check how flexible the shoe is, try to bend it in half and twist it a bit. The twist should be neutral, not too much yet not too little.
7. Flat
When purchasing walking shoes, you should avoid heel counters, heel drops or raises. This is unlike when shopping for running shoes. In addition, the best walking shoes should have a flat uniform sole that is necessary for walk shoes.
8. Arch Type
There are three types of arches:
a) High Arch
These foot types are usually rigid, and they rest higher off the ground in the middle of the foot than the other types.
b) Medium Arches
The medium arch types usually have a slightly raised arch in the middle foot and are a bit more flexible. Also known as a normal arch.
c) Low or Flat Arches
These types usually don't have an arch in the foot, and the whole foot usually is in contact with the ground with every step.
Notably, medium arched feet usually suffer from common foot problems, but low arched and high arched feet are more prone to injuries. However, foot injuries can be prevented by wearing the right type of walking shoes designed based on the fitting style and the gait type.
Frequently Asked Questions about Walking Shoes
1. Which shoes are the best walking shoes for snow?
Vessi Shoes are the best for the winter season and also the summer season. The whole collection is not only suitable for snow and wet seasons, but its features are also suitable style for other seasons. These shoes will carry you through any weather such as snow, rain, sleet, or shine all thanks to their waterproof abilities. Additionally, they can storm any weather better than snow boots while keeping you fashionable and are ideal for daily wear.
2. What are the best slip-resistant walking shoes in the market?
Vessi features slip-resistant shoes, with the best slip-resistant Vessi shoe being the Weekend sneaker. It has maximum slip resistance thanks to a full-length rubber outsole that provides additional grip and a new triangle tread pattern that maximizes traction. These shoes also are non-marking, meaning they can be worn on boats or in gymnasiums. Additionally, they make excellent walking shoes no matter the season thanks to a relaxed fit, unlike some walking shoes, that feel more durable and less compressed.