Top 5 non-slip work shoes for everyday use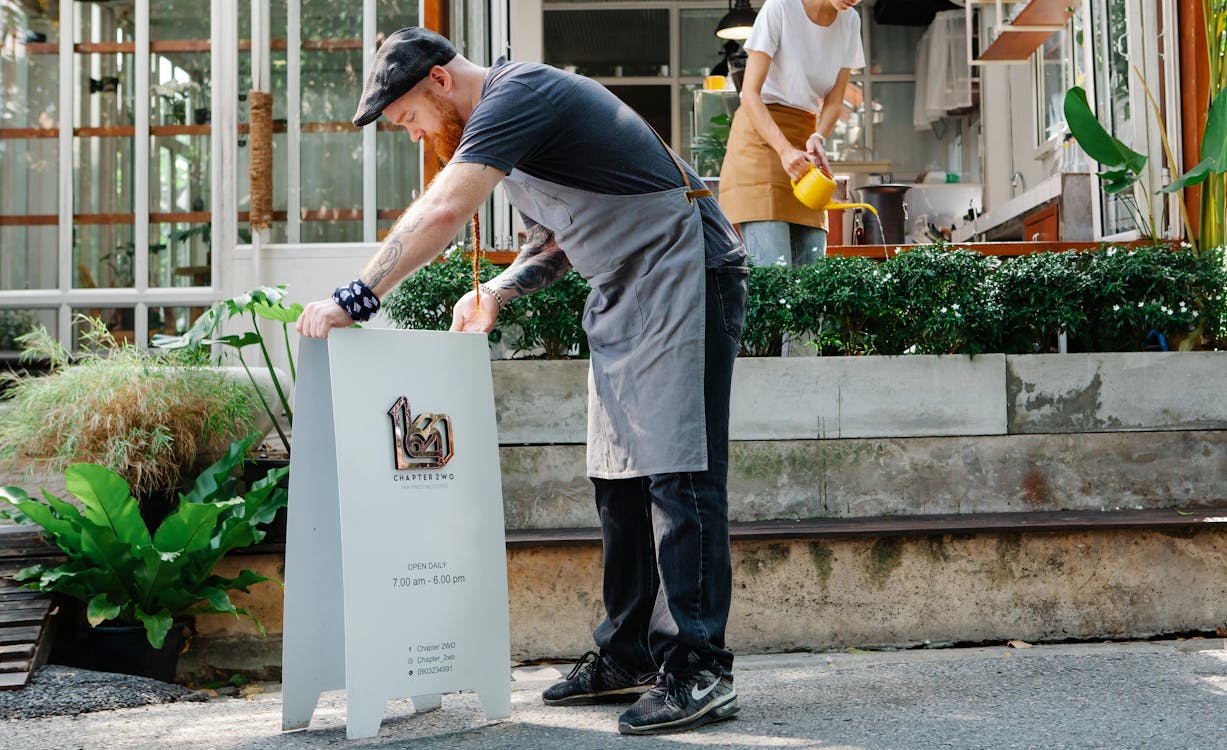 Getting the right non-slip shoes can sometimes feel like science. But one thing's for sure, however: once you do not only will your feet thank you, but your mind will be put at ease too.
When it comes to a slip-proof shoe, there are few things to keep in mind. Firstly, the key thing that makes a non-slip shoe truly slip-proof is a softer rubber sole. This essential factor differentiates it from other styles that feature rubber soles, like tennis shoes that are made to have a grip on dry surfaces - not wet ones.
The best non-slip shoe should have lightweight, soft, and durable rubber outsoles. It should have a non-slip tread pattern, water-resistant uppers, orthotic foot beds with support for your arches, and a cushioned midsole for maximum comfort. Lastly, the toe boxes should be adequate. Plus, the shoe should be made from breathable materials.
Whether you're looking for your next pair of restaurant shoes or searching for everyday comfort shoes with slip resistance, this article has you covered. We outline 5 of the best non-slip shoes and features to consider when buying them.
Best Non Slip Work Shoes
1. Vessi Footwear Everyday Sneakers
Not only are Vessi sneakers super stylish, but they are comfortable and 100% waterproof.
These sneakers feature an ultra-lightweight and bouncy sole with a slip-proof herringbone grip that is sure to keep you grounded regardless of the surface you're on.
The non-slip shoes guarantee all-day comfort with their cushioned antibacterial insole that gives extra support to your feet. As a result, your feet will not only feel comfortable for long periods but will also be kept fresh as you go about your day.
The Vessi Sneakers are designed using Dyma-Tex technology, Vessi's patented waterproof and breathable material that keeps your feet dry and protected from the elements. The non-slip shoes also feature a built-in anti-odour layer that can be easily removed and washed whenever you feel like it.
They are super multi-purpose as they can double up as running shoes too. An additional great feature is that they can be paired up with any outfit. And so, you can head off for that rendezvous with friends and not worry about an outfit change when you're leaving work. These will fit right in wherever you go.
Lastly, the company values sustainability which is evidenced by the fact that the shoes are made from vegan materials, and the packaging is 100% recyclable.
Pros
Lightweight and breathable.
Comfortable for long hours.
100% Waterproof.
Feature a slip-proof sole that keeps you grounded.
Built-in anti-odour layer.
Made from vegan materials.
Stylish footwear.
Have a cushioned insole.
Can double up as running shoes.
Cons
Dansko's XP Clogs are among the most well-known shoe brands for people who work on their feet all day long.
The non-slip shoes are made of 100% leather and feature a slip-resistant rubber sole. The heel measures around 1.5 inches, while the platform measures around 0.75 inches.
There's plenty of room in the toe box, allowing for your feet to feel comfortable. Additionally, the clogs feature a leather-lined dual-density footbed with memory foam, allowing for optimal arch support and cushioning.
Pros
Comfortable shoes for long shifts.
Feature a slip-resistant rubber sole.
Feature anti-fatigue rocker bottoms.
Offer arch support.
Cons
Some reviewers found the insole too thick.
These restaurant shoes are designed to keep you comfortable while working long shifts.
They feature slip-resistant outsoles that have been tested to meet or exceed a result of 0.40 under wet/oily conditions. They feature a rubber sole and synthetic uppers that guarantee durability and flexibility. Another plus is that they are super stylish and can be paired up with any uniform or outfit.
These shoes are ideal if you mostly work in a restaurant or where the surfaces are oily or wet. The downside is that they are not water-resistant, but they have a material that ensures that liquids don't penetrate as fast as they would with a regular shoe.
Pros
Slip-resistant restaurant shoes.
Stylish.
Lightweight.
Comfortable for long hours.
Cons
Some reviews noted that you might require insoles for extra arch support.
Not water-resistant.
Though mostly known for their cork footbed sandals and clogs, Birkenstock offers non-slip shoes with an oil and grease resistant sole.
The non-slip footwear features a synthetic sole with a heel that measures about 0.5 inches.
The Birkenstock work shoes come inclusive of a removable anatomically shaped cork-latex footbed that's washable at up to 30°C. Lastly, they feature a synthetic insole that contours to the shape of your foot.
Pros
Features an anti-slip sole that's oil and grease-resistant.
Has a synthetic insole that contours to the shape of your foot.
Provides day-long comfort.
Easy to clean.
Good arch support.
Cons
There's a reason most healthcare professionals prefer to wear Crocs. Not only are they super comfortable, but they feature slip-resistant soles that ensure you have stability while walking on surfaces that are constantly being cleaned.
These clogs are designed for the healthcare industry but can also be used as restaurant shoes (think chefs). The footwear is light and supportive enough to get you through even the longest shifts. The non-slip shoes feature a synthetic sole, are easy to clean, lightweight, and waterproof.
Pros
Provide all-day-long comfort.
Lightweight and supportive during long shifts.
Feature non-slip treads.
Have great traction on greasy and wet floors.
Easy to clean.
Cons
Some reviews noted they are not suitable for wide feet.
They can get quite hot.
Features To Consider When Buying Non-Slip Shoes
a) Safety
When considering non-slip shoes, safety should be one of your key concerns. Essentially, you want to select shoes that will keep you safe and ensure that you don't sustain any injuries or fractures from falling due to wet or greasy surfaces.
If you work in a restaurant, consider looking for slip-resistant footwear that can resist surfaces with water, grease, food debris, and soap. If you work outdoors, you may need heavy-duty slip-resistant footwear that can protect you against mud, ice, and gravel.
b) Comfort
Comfort is crucial when it comes to footwear. Uncomfortable shoes can be the bane of your existence when foot pain is involved.
More often than not, non-slip shoes tend to feature in industries like healthcare, hospitality, foodservice, and industrial. You'll likely have to be wearing these shoes for long periods of time, so the best thing you can do is to ensure that they are comfortable.
When ordering online, read reviews to see what other customers say about the shoes. Whether you require extra arch support or not. Give yourself at least a full day to try them out first once you've ordered them. This is key, especially for shoes that may need breaking in.
c) Design
Before buying non-slip shoes, it's important to understand their design. This allows you to choose the right pair. Non-slip shoes come in various forms and styles. They can be clogs or running shoes. These are the key elements to look out for when searching for the best non-slip shoes:
i) Outsole
This is the part of the shoe that touches the ground. It's basically the bottom of the shoe, and it wraps around the edges. It's also referred to as the sole and is usually made of rubber. Some shoes feature synthetic soles.
Generally, the best slip-resistant shoes feature a softer rubber sole. This anti-slip sole tends to be ideal for slip resistance against oil, grease, and other liquids.
ii) Tread
This refers to the grooves in the sole of the shoes that impact friction and grip with the ground. When deciding on a non-slip shoe, consider one with a tread that features deep grooves. This will help to channel contaminants away from the outsole.
It's important to note that high-quality treads allow a maximum amount of the outsole to remain in contact with the ground. A softer outsole and narrower tread are advisable for indoor work that deals mostly with liquids. Wide dread grooves are recommended for outdoor work with debris as this minimizes tread clogging.
Something else worth noting is that tread over time wears down. Hence, it's essential to pay attention to how much your tread is flattening. A reduction of just one millimetre of tread can increase your chances of a fall.
iii) Insoles
Insoles refer to the inside of the shoe, where your foot rests. This part does not come into contact with the floor but has an indirect effect on slip resistance in shock protection and padding.
If you spend your day standing or walking on hard surfaces, consider shoes with impact padding, memory foam (for cushioned support), or gel to help you maintain your stability and balance. For extra comfort or arch support, you can include your own insoles.
Breathability is also crucial when it comes to insoles. This is mostly because of the sweat factor. Ideally, you're looking for shoes with insoles made of materials that are light and breathable. Sweaty shoes can be a breeding ground for fungus-like athlete's foot.
iv) Midsole
This part of the sole supports the arch of the foot. It generally determines the structural confidence of the shoe and has a big impact on durability.
Whether you work in a restaurant or outdoors, having the right arch support is necessary. It allows you to perform all duties quickly and to go about your day pain-free basically. If you strain your arches you risk injuries or, worse, sustaining fractures from falls.
Though there is no right midsole, this is solely dependent on your type of foot, it is advisable to either seek advice from a podiatrist or doctor on the best midsole support.
v) Durability
Durable shoes may at first seem like an investment, but they always pay off. When it comes to slip-resistant shoes, they tend to become less effective as they age. Hence, investing in a good pair will always come in handy.
Durable non-slip shoes are usually made of leather and rubber. You'll come across some made of synthetic materials and foam, however, the downside is that they do wear off faster.
vi) Floor Surface
When deciding on a slip-resistant shoe, always think about the floor surface you'll walk or stand on.
If you're walking on hard surfaces, then it's advisable to consider a shoe with a high level of grip and traction. If working on surfaces with carpeting or grassy areas, your shoe may not necessarily need a lot of grip as too much friction can cause a tripping hazard.
If working on uneven surfaces, search for a shoe with a maximum grip that features deep tread grooves and a hard leather sole.
Lastly, if working in the foodservice industry, since there's a lot of cooking going on, there's bound to be oil, grease, and food debris on the floor. The surfaces will be frequently cleaned and so when searching for restaurant shoes, consider an outsole that features oil and grease resistance.
vii) Type of Job
What you do for work will determine the shoes you have. Generally, every job has its own dress code. Ideally, when searching for slip-resistant shoes, ensure that your shoes comply with your workplace rules. You'll often find certain categories of shoes that are specifically designed for certain industries.
For instance, restaurant shoes are geared more towards people who work in restaurants and the foodservice industry. These shoes feature an outsole with oil and grease resistance. They provide traction when working on greasy/oily surfaces. On the other hand, you'll find Crocs and clogs used by healthcare professionals and chefs. They also provide traction when walking on wet surfaces.