Best Indoor Soccer Shoes for Kids of All Ages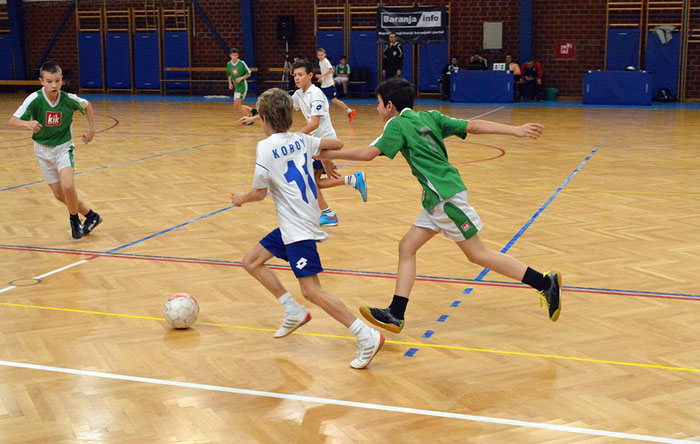 When buying indoor soccer shoes for your kid, the most important factors are comfort and safety. That means features like breathability, traction, playing style, and good fit are crucial.
But, as you look for the best indoor soccer shoes for kids, you should also look for a pair that offers your kid great features when they are not playing too.
As a parent, you know how wildly active kids can be. They'll look for any way to have fun even on the way to the game. This is where those extra features come in handy. Things like finding waterproof sneakers for kids can help you get two shoes for the price of one.
What Are The Best Kid's Indoor Soccer Shoes?
Image source: soccerlifestyle.com
Indoor soccer is also called arena soccer, indoor football, or mini-football. It is a ball-based sport played with five players on each side. It was actually invented in the US and Canada so players could enjoy soccer even during colder months.
Indoor soccer shoes are different from cleats and other sports shoes in several ways. For example, there are no studs in indoor soccer footwear. In addition, the game is played on turf or on an inside court, which requires maximum traction from the shoes.
If your kid needs a good and reliable pair of soccer shoes to enjoy their game, here are the best options to choose from today.
One of the best indoor soccer shoes for kids, this Diadora pair is unisex and made with durable materials so it can last a long time. It also comes with a synthetic polyurethane upper to guarantee lateral support.
In terms of sizing, this shoe fits true to size. Shoppers report it's very comfortable thanks to the padded ankle collar lining. The insides of the shoe are also carefully designed to eliminate discomfort with a fixed cotton insole also playing a vital role in absorbing sweat as your child plays.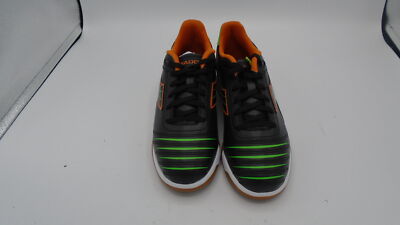 Image source: ebay.com
Besides being manufactured by a reputable brand, these shoes also guarantee the best traction in any environment the game is played. The outsole is made with a non-marking gum rubber sole. It has great tread marks to suit any style of play. This means the shoes will suit a goalkeeper, defender, or even attacker.
These shoes are also very comfortable thanks to the EVA midsole chosen for ample cushioning. They're available in different colours and cost a bit under $40.
What Customers Liked

What Customers Did Not Like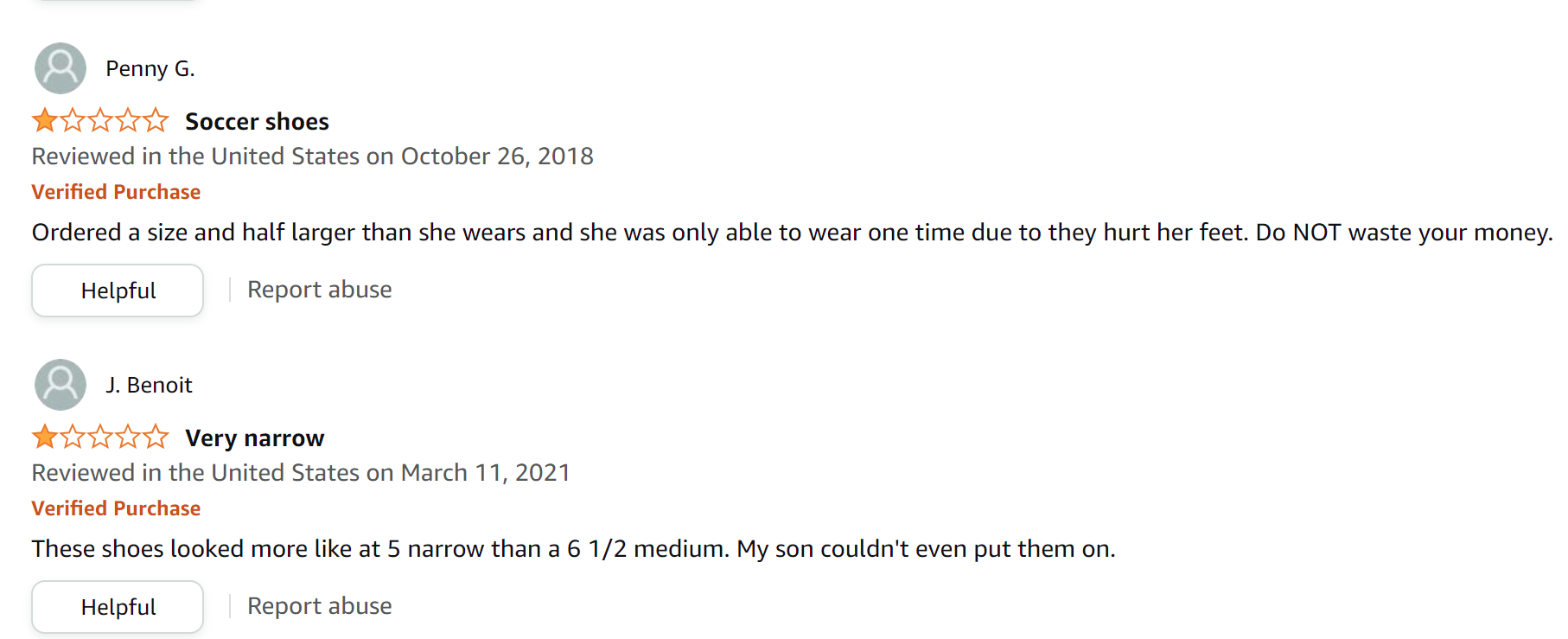 Pros
Affordable

Available in different colours

Ideal for boys and girls

Suitable for indoor soccer games

Lace-up design for the best fit

Non-marking gum rubber soles

Made with polyurethane uppers for durability

Made with an EVA sole and padded insides
Cons
May need some time to break in
These kids' indoor soccer shoes come in four main colours: blue, neon green, black, and pink. They were designed for indoor soccer on artificial turf.
Image source: hawkwellonline.com
These shoes have synthetic uppers designed to be lightweight but also very supportive. In addition, they come in a lace-up design to achieve a perfect fit. The ankle collar is perfectly rounded and padded to help eliminate discomfort or blisters that can affect how gameplay.
Finally, the affordable and true-to-fit indoor soccer shoes for kids come with a rubber sole that provides the best traction on artificial turfs. The tread patterns are suited for defensive players looking to withstand aggression from attackers from all sides, but the shoes are still ideal for attackers and goalkeepers.
What Customers Liked

What Customers Did Not Like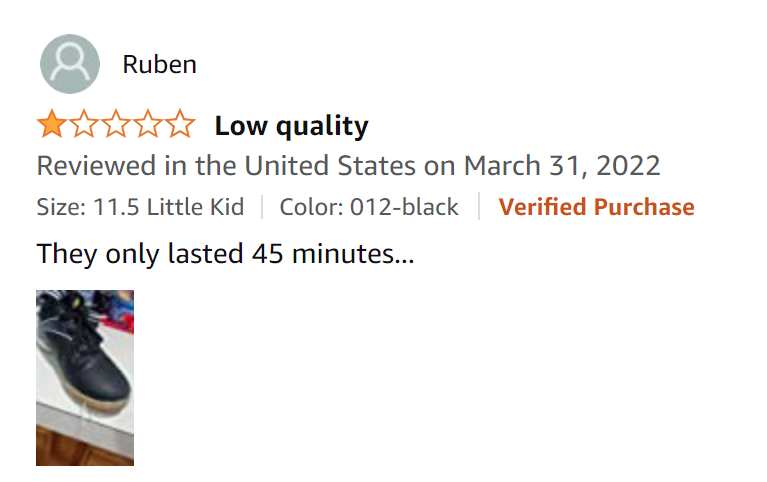 Pros
The shoes come in cool colors

Ideal for boys and girls

Durable construction

Synthetic uppers make the shoes lightweight but also supportive

Rubber soles with round treads for maximum traction during high-performance games

From a reputable brand

Ideal for wide feet
Cons
Runs wide for narrow feet
When buying the best arena soccer shoes you should consider construction, weight, and a close-to-the-ground feel. This will ensure your kid can navigate any court without foot stress or injury. These Adidas Predator Freak .3 shoes are designed with the best features to guarantee support and comfort.
They're also available in different colors and run true-to-size fit. They're made with a mid-cut textile upper that guarantees protection from elements and offers a great fit and ankle support. The rubber soles are also ideal for the extra traction required for flat and slippery surfaces.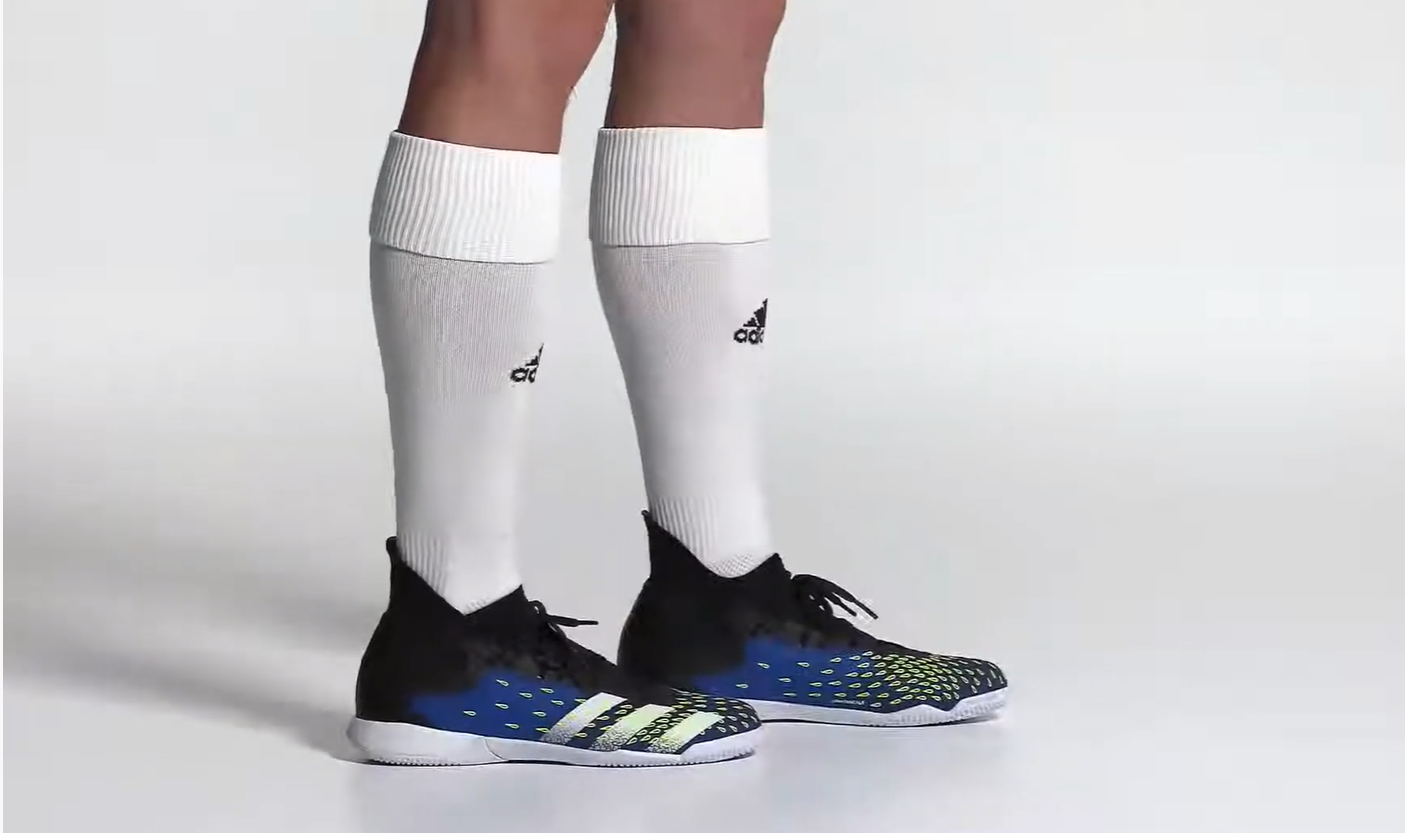 These shoes are from a very well known and reputable brand and come at an affordable price. They also ship within just a few days. They're available for two age groups: indoor soccer players between 4-8 years, and 8-12 years. When choosing these shoes it's also important to consider the type of socks your kid will wear to guarantee the size will fit.
This helpful YouTube video does a great job of showcasing the shoe construction and look: https://youtu.be/UOxQ9G5y8MI
What Customers Liked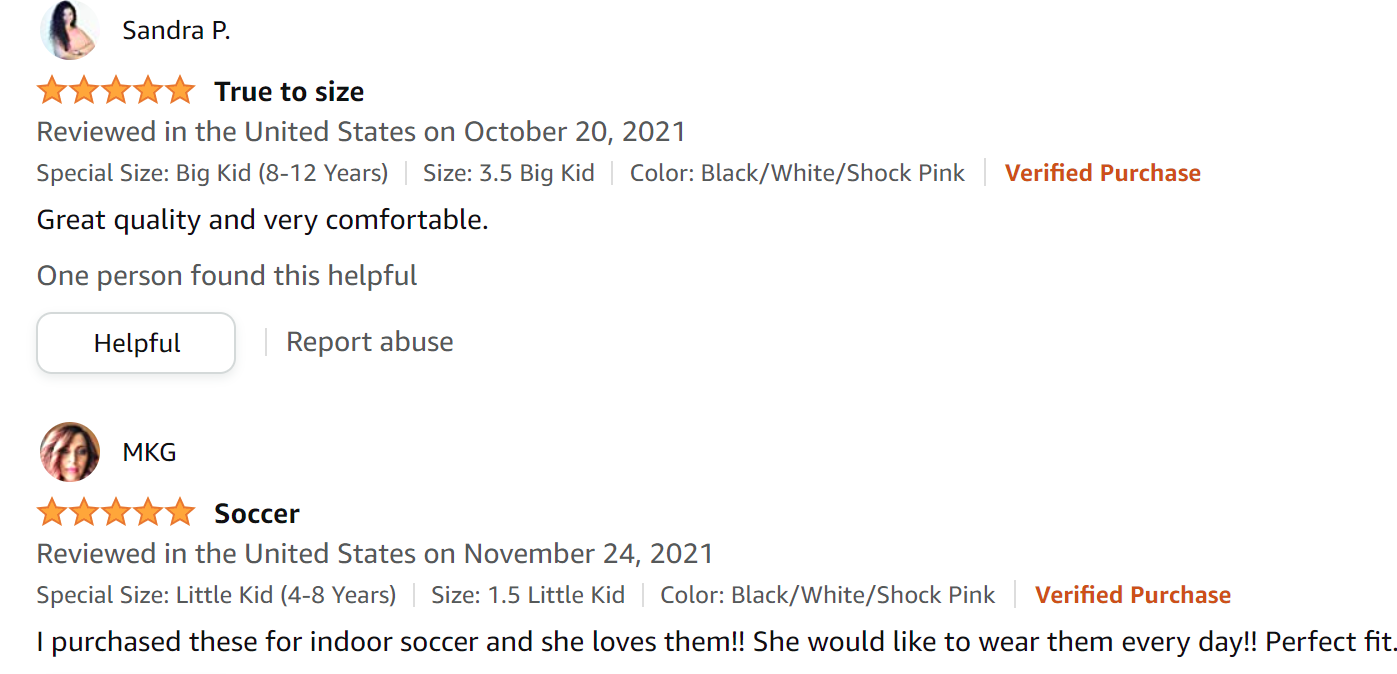 What Customers Did Not Like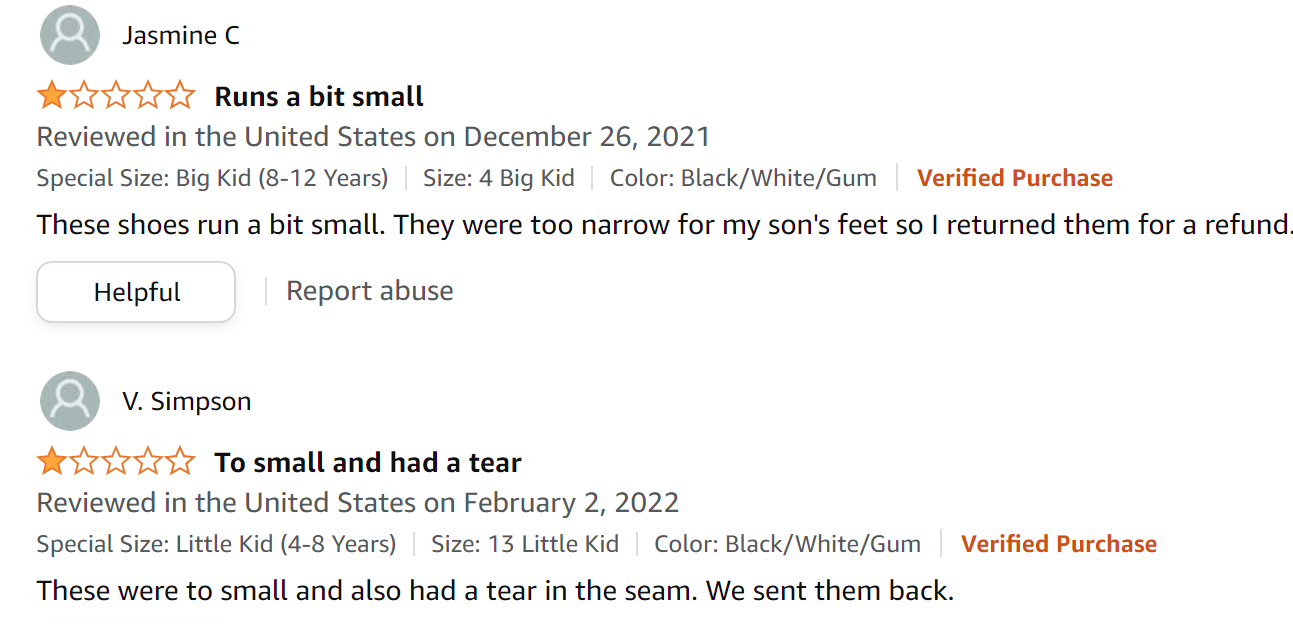 Pros
Made by Adidas

Priced affordably

Lightweight and supportive

Excellent rubber soles with treads to provide durability and traction

Mesh ankle collar for breathability

Lace up design for the best fit
Cons
They might run small when worn with thick socks
Factors to Consider When Buying Indoor Soccer Shoes for Kids
Image source: fittingchildrenshoes.com
Here are some basic factors to pay attention to when buying your kid shoes for playing soccer indoors:
a) Traction
Unlike cleats or other footwear like running shoes, arena football shoes require more specialized traction to provide support on a flat and slippery surface. These types of shoes are are designed for indoor areas so the tread patterns will not damage the courts.
Look for soles made out of rubber or other synthetic materials since these will offer better traction on slippery surfaces.
b) Size
When buying your kid's shoes it's important to choose a size that fits them properly. That said, when it comes to soccer shoes sizing can be a little different. That's because most people tend to wear thick socks to help protect their shins when playing, so they need extra room to still have their foot fit comfortably. With that in mind you might want to consider going for half a size larger than your child's proper shoe size.
To help with sizing, it's also a great idea to shop for lace-up shoes as it's easier for your kid to lock in the best fit even as they play.
c) Playing style
An arena soccer game is made up of a 5-person team including a goalkeeper, defenders, and strikers. Depending on which position your kid plays, it's important to look for the following shoe features:
A shoe with a strike zone is ideal for strikers. In addition, look for a lightweight shoe with ample cushioning and traction for easy maneuverability in front of the goalpost.

If buying a shoe for a defender, look for a pair that offers lateral support and excellent impact-absorption. In addition, it's key to look for a hard upper like those made of polyurethane or leather. This will offer better protection when fighting for the ball.

When it comes to goalkeepers they tend to need a lot of traction and lateral support so they can dash from side to side to prevent goals from going in. Choosing a pair of shoes that offer that feature will make sure your kid stays comfortable the whole game.
d) Material
What the soccer cleats are made of is also something worth considering. While not as key as the other aspects mentioned in this article, it can still make a difference. Leather is a great option since it's very flexible and can take a lot of wear and tear. However, it can get quite warm inside and cause excessive sweating.
An alternative option is synthetic materials since they're more breathable and lighter which allow for maximum flexibility. They also tend to be more durable and less expensive. It's also much easier to clean synthetic soccer cleats than it is to clean leather ones.
e) Insoles
Choosing the right insole type for your personal needs is very important. The wrong insole can lead to shin, calf, anf foot pain. Not to mention that it can prevent your child from playing at their max capacity if they're worried about getting hurt.
The right insole should stay in place while your kid is wearing the shoes, and the best kind will even offer extra cushioning or antimicrobial features. This will help prevent possible odours.
Featured image source: topendsports.com